Whitemin Base – Inidgo white gel polish base
The effect of a natural, neat nail plate that most women dream of? A smart way for quick nail designs? Try Whitemin Base - an Indigo gel polish white base that will revolutionize your work!
Full of benefits - the properties of the opaque Whitemin Base
Whitemin Base with the addition of beneficial vitamin C is a long-awaited Indigo cover base in a shade of milky white. It's a real firecracker that can change your day-to-day work. Discover all the properties of Whitemin Base and fall in love with a base full of advantages!
The effect of natural healthy nails with one layer of Whitemin Base!
Do your customers love the effect of natural, manicured nails? With Whitemin Base it's quicker than you think! It has base properties, 70% coverage and a glossy finish. Application is extremely easy and does not smudge. Thanks to the combination of its unique features, it allows to create a full nail stylization even with one layer of the product!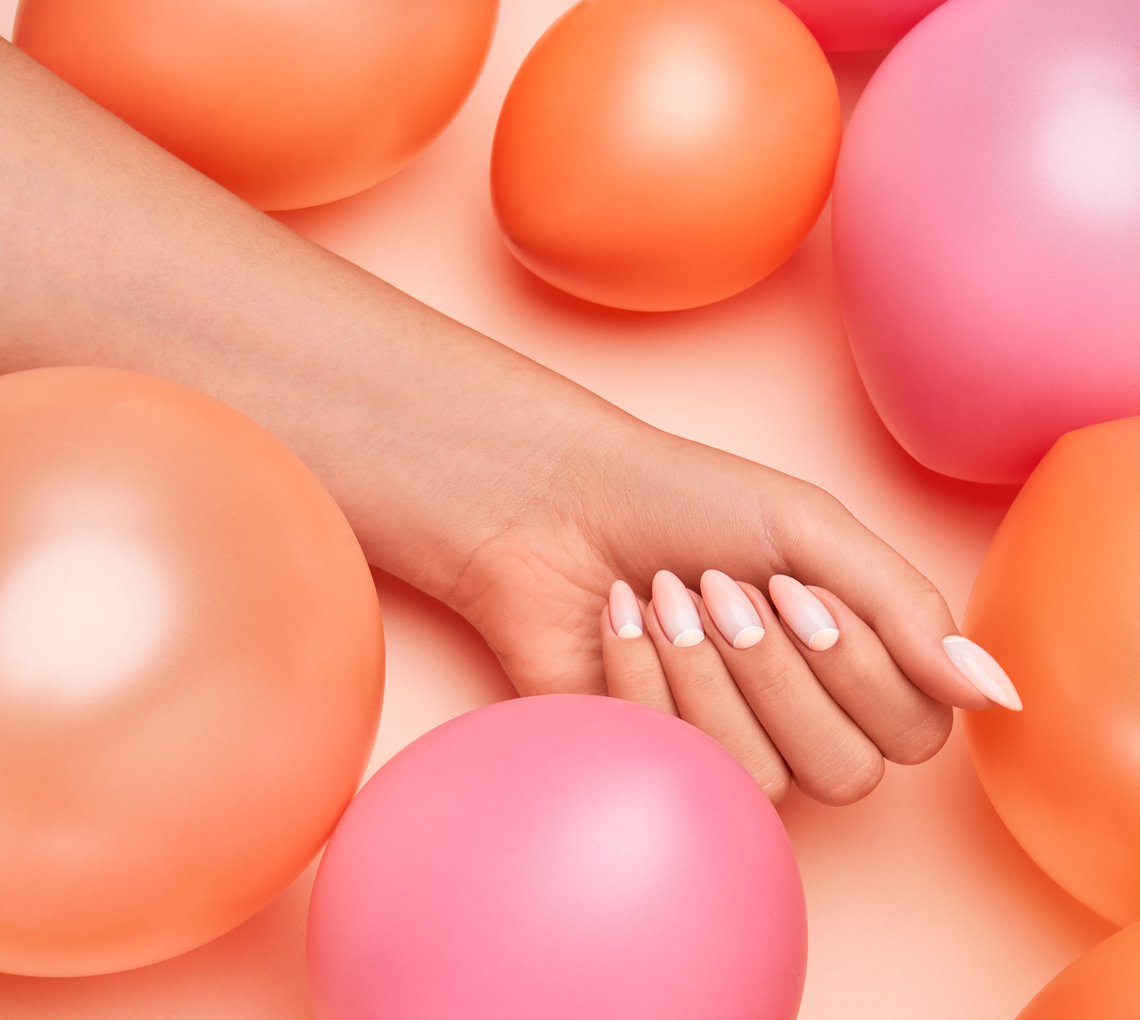 Express nail designs and wedding ornaments
Whitemin is brilliant for various types of nail designs - it facilitates the work and minimizes the time of its performance. Baby boomer with no sponge? With Whitemin Base it's possible! When applying a white base "end-jointing" way with the selected Mineral Base shade, your favourite design can be created quicker and more efficient than ever.
Ombre, mermaid effect, or maybe a pixel effect? Thanks to the unique properties of Whitemin Base, your customer's favourite designs are pure pleasure! Due to its milky white shade, the white base is also a perfect solution for all brides - with such a base every wedding styling will look phenomenal!
Quick infills
Whitemin has the same properties as the iconic Mineralka. Just like Mineral Base, it's perfect for quick repairs and infills. It's a simple way of completing nail design, as well as help in emergencies. With the Indigo white base, you can easily fix minor nail defects and cracks. Your customers will be speechless!
Gel polish base for pastels and neons
Do you love pastel shades? Or maybe you are looking for a way to boost the phenomenal neon effect? Whitemin Base hits the spot! The milky white layer is the perfect foundation for this type of nail stylization.
Do you know already why it is worth to try out Whitemin Base? Don't wait and order today!