Wedding Nails - check out the hottest trends!
A wedding is undoubtedly one of the most important days in your life. Naturally, it means that everything should be perfect - including the bride's nails. So what decorations reign this season? What products to use? See our inspirations!
Floral patterns? Always in fashion!
Flowers have always been present at weddings. The bride usually has her bouquet, and the groom has one flower in a buttonhole, not to mention the decorations of the wedding venue or the church. Flowers are also a universal gift for a newlywed couple. So why should there be no flora-related motifs on the nails?
Delicate, bright patterns inspired by sprigs, small leaves or flowers are a classic of wedding decorations. They look beautiful in a bright, soft version, such as powder pink or beige. They can be the main theme of styling or a small accessory that diversifies the decoration. One thing is for sure - it's always a good idea for a wedding manicure!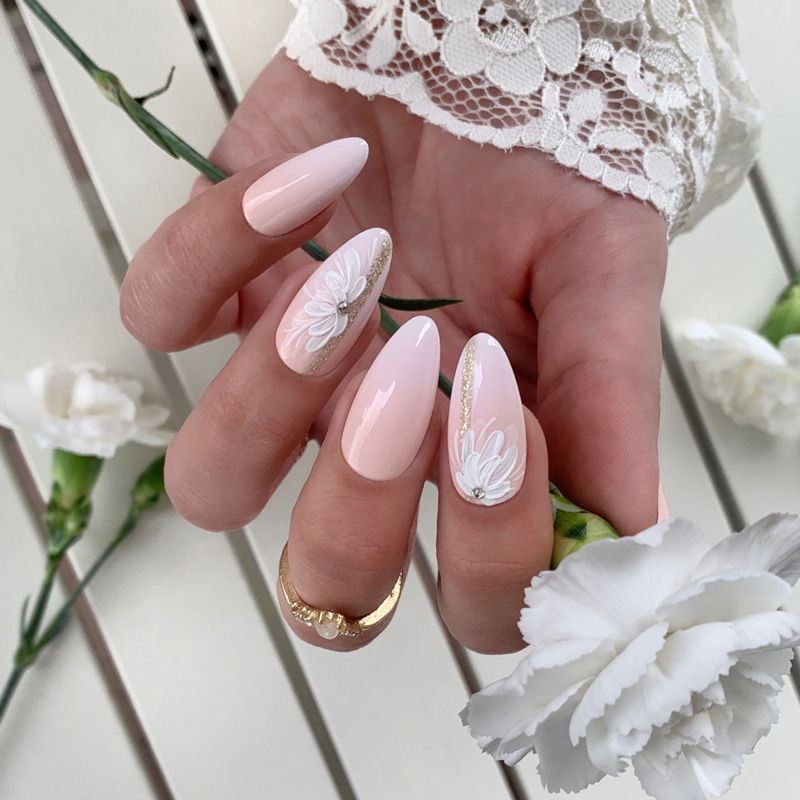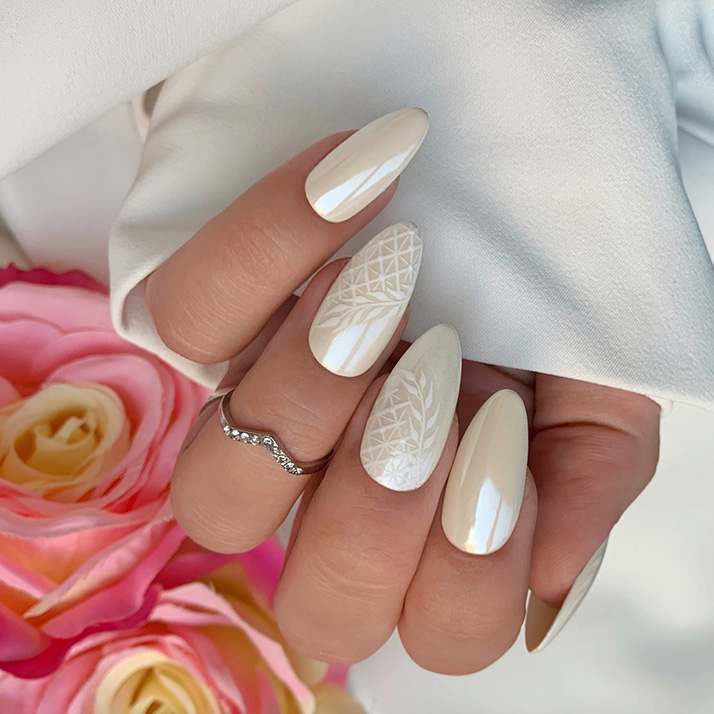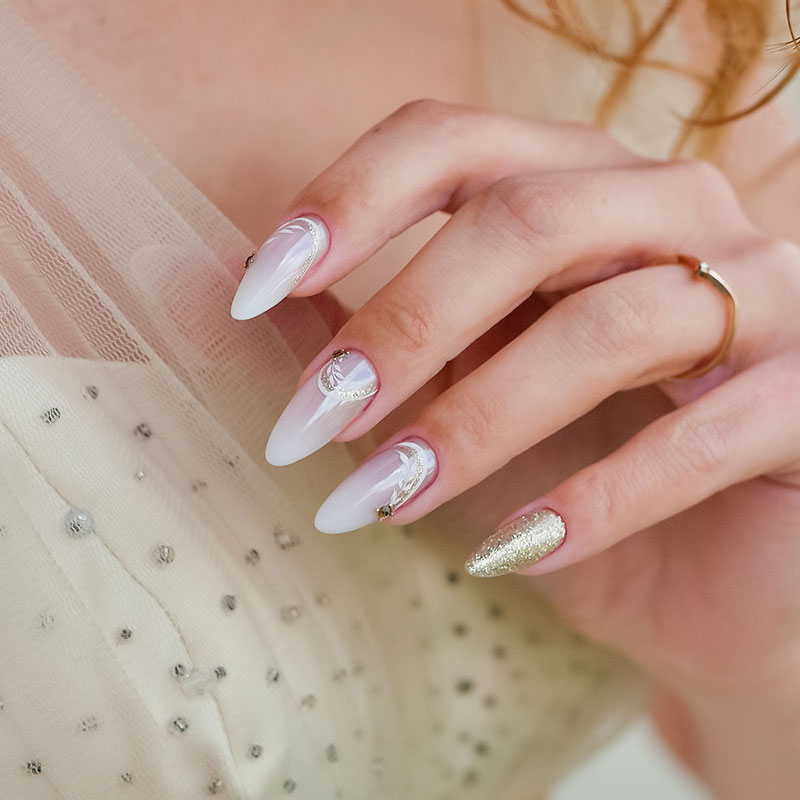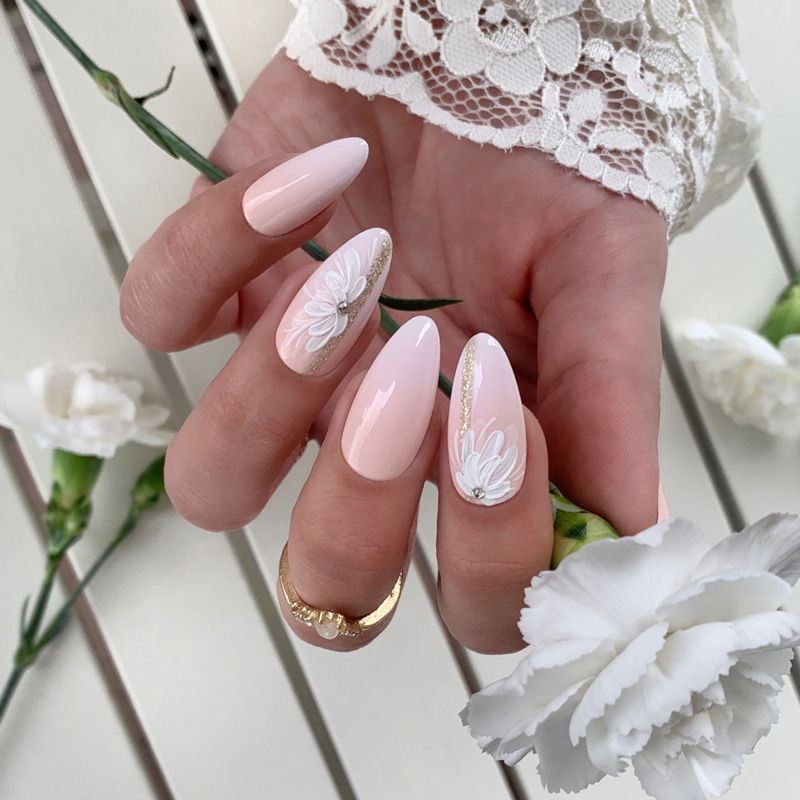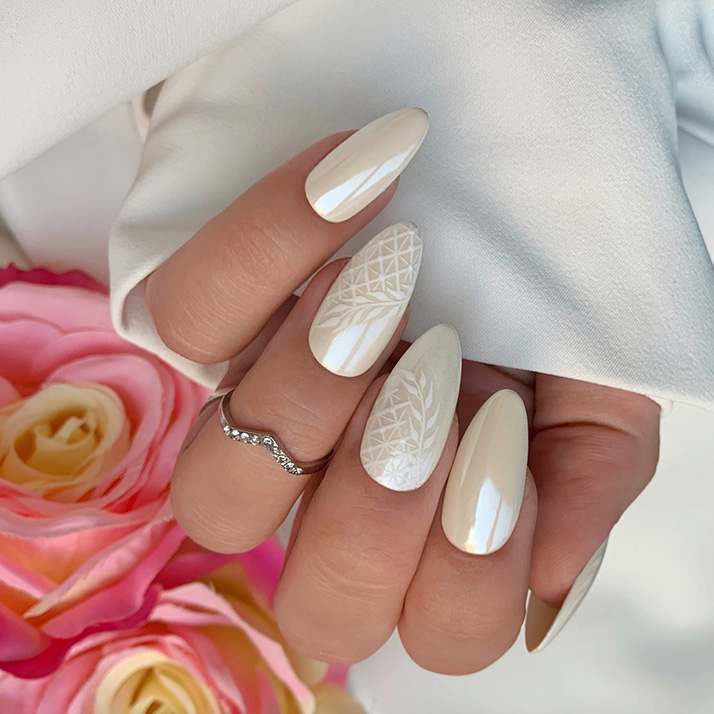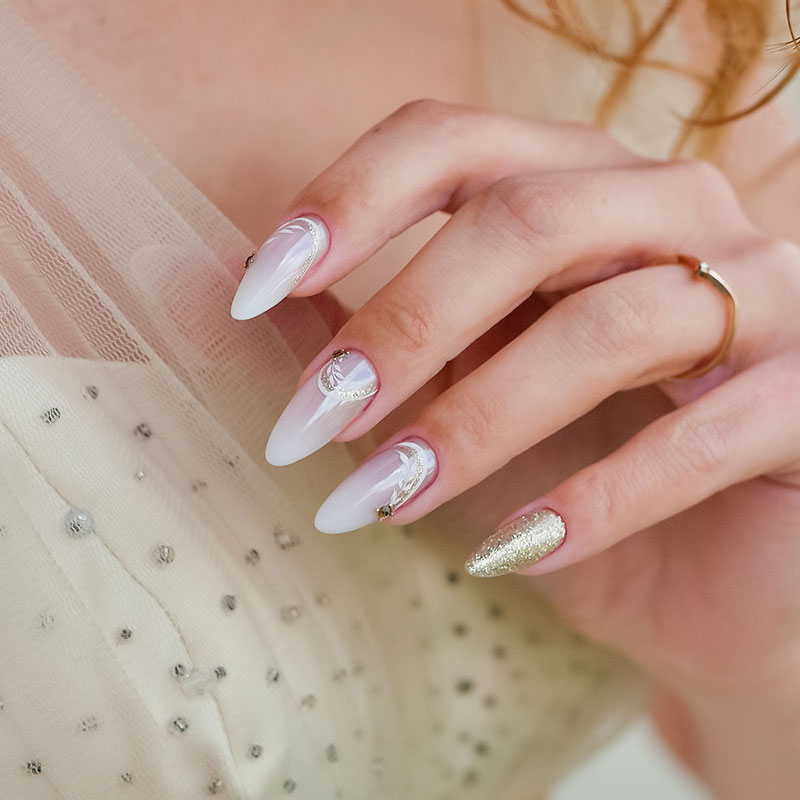 A little sparkle is a must-have!
There's no same wedding! The times when every wedding was more or less the same are long gone. Nowadays, there are many options - from modest weddings in restaurants to more popular barns and manors to fancy hotels or even gold-dripping wedding halls. Although there are many differences, they all have something in common - the sparkle is always there!
Shiny, smooth nails are a good choice for wedding nails, but nail dust is not the only way to achieve this shine. Perfect for this task would be Dots - round, shiny ornaments with a diameter of only 2 mm, which will make every mani shine. Dots are available in various colours - silver, gold and champagne, so matching the style of the wedding and reception won't be an issue. They blend in perfectly with any shade of gel polish, so the possibilities are almost endless!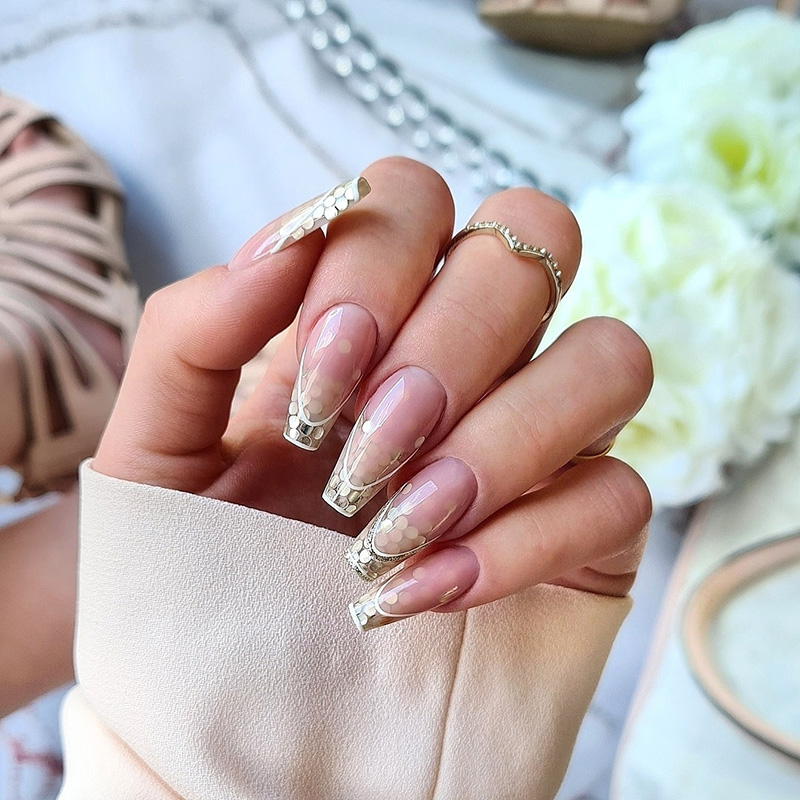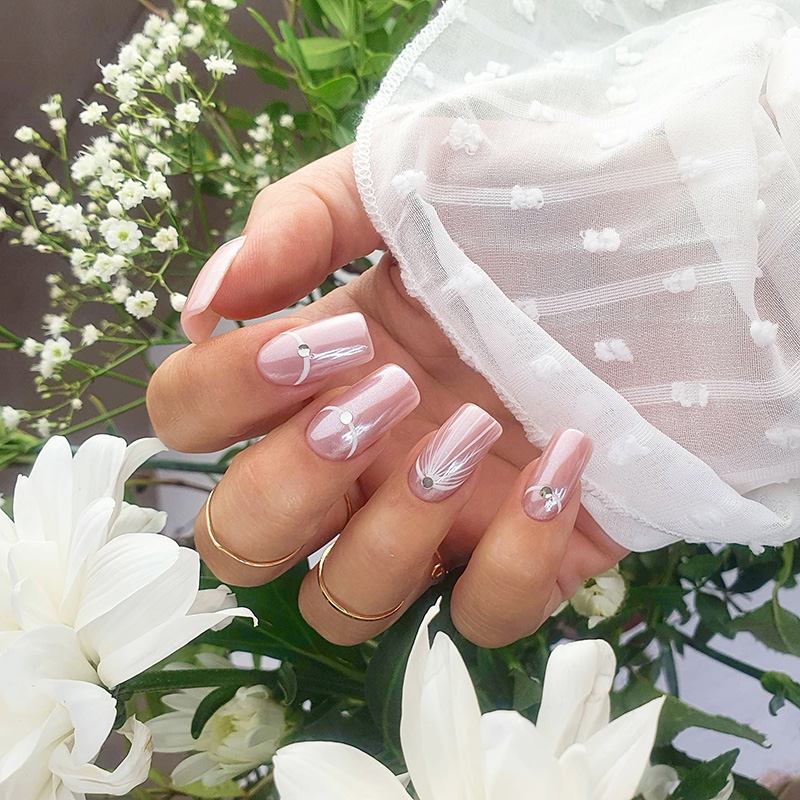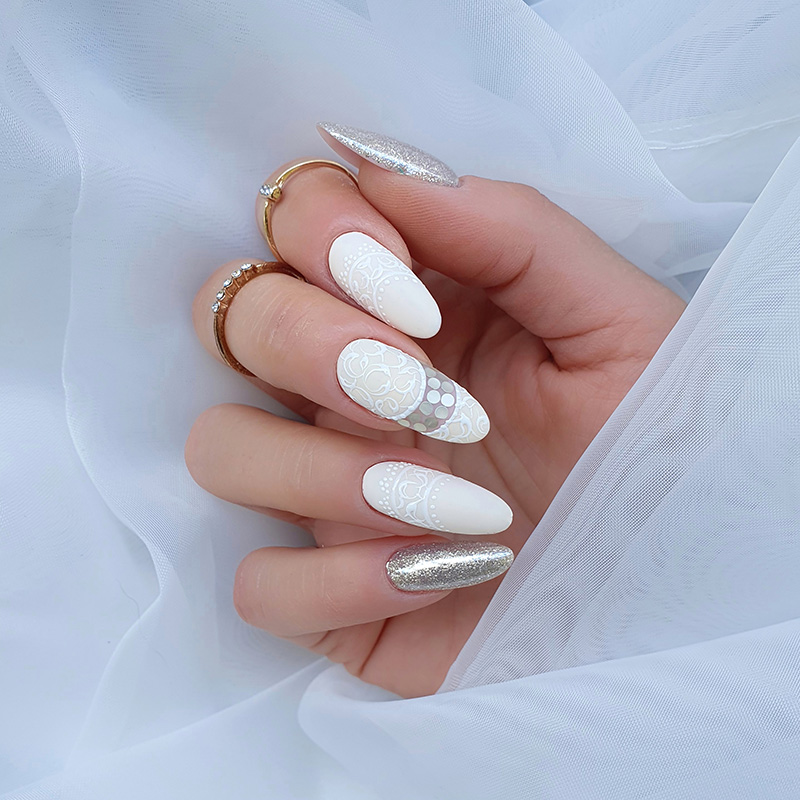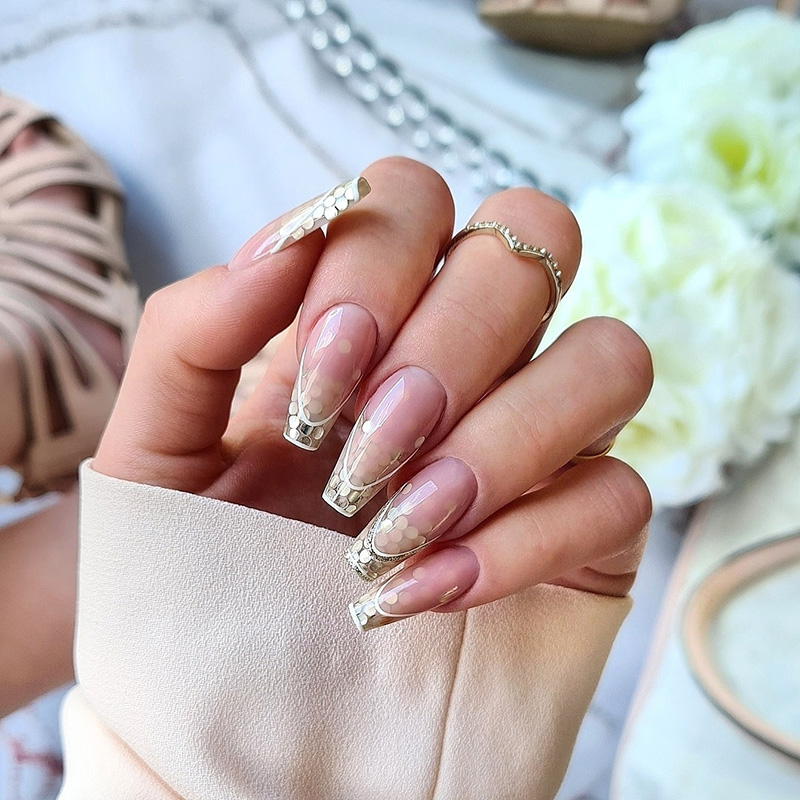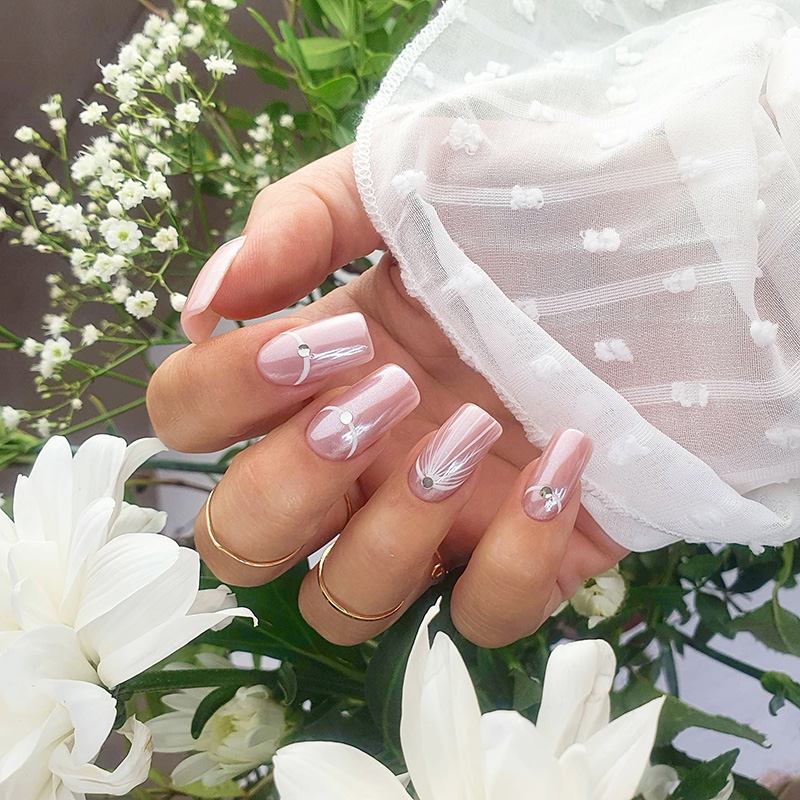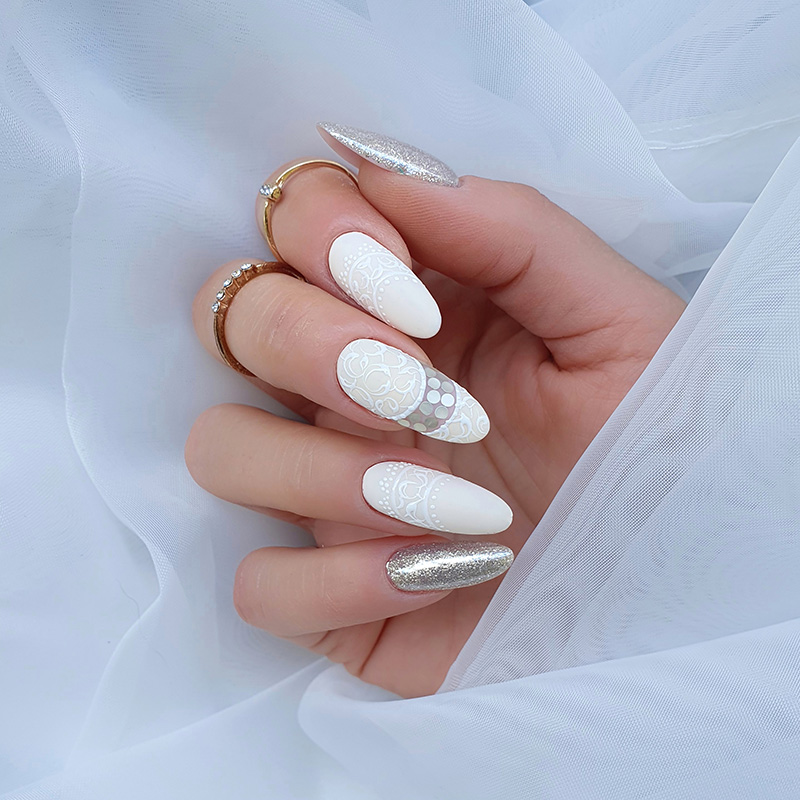 Wedding Set - perfect for the wedding season
As you know, the imagination of customers has no limits and sometimes it isn't easy to meet their expectations. To cope with this challenging task, we have created the Wedding Set, which includes all the essential products to make wedding looks. Smooth and shiny, delicate ombre, or maybe something glowing? The Wedding Set will allow you to create them all!
To become a true virtuoso of wedding nails, you can expand your collection with the Wedding Collection. These are 12 colours that will add your wedding designs to a beautiful, delicate character, matching the aesthetics of the day. It's a must-have in every Nail Salon!