The trendiest manicure in sunny Indigo shades
Neon pink, red, or maybe banana madness? Discover our new, sunny shades, get inspired by the designs of Indigo Designers and enjoy the most fashionable spring mani.
Pick up the positive energy and create a manicure in sunny Indigo shades. Neon pink Endorfina will fill you up with spring joy, like the best and most fun workout. Neon-red Money Maker will make you feel like a million dollars, and Pana Banana's pastel-neon will let you move your thoughts to a beautiful, sunny place and add optimism to any styling.
Sunny art designs
Spring is in full swing, so nail trends are becoming more and more vivid crazy ornaments and shapes. Geometric stylings, funny, fairy-tale patterns and ombre - a timeless spring-summer hit - in the latest Indigo shades are a guarantee of the trendiest mani of this season. Let your imagination run wild and combine juicy, neon shades or compromise between madness and delicacy, creating a neon ornament on the nude base, e.g. Mineral Base in one of two new options - Golas or Sophisticated.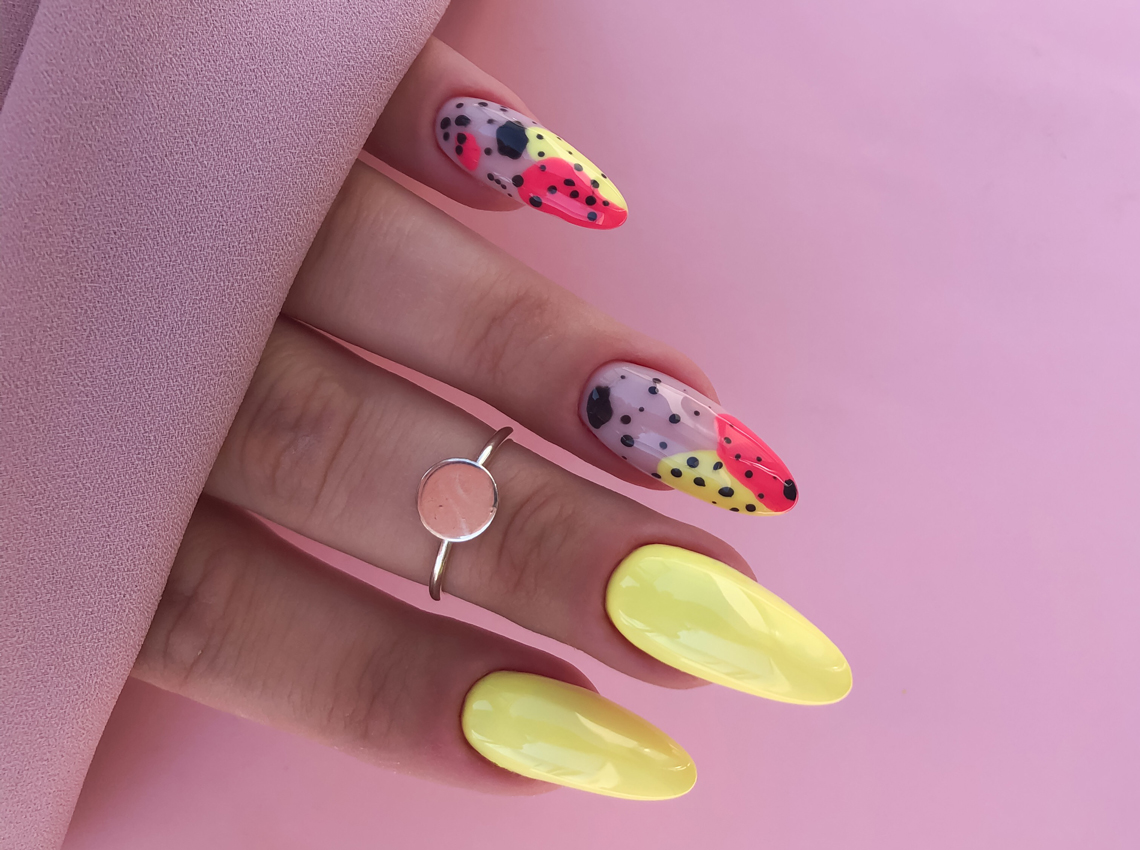 Pure colours
Enjoy the Indigo sunny shades in their purest form. Endorfina, Money Maker and Mr Banana are one of those colours that will go viral even solo. A neon pink, red and neon-yellow shade will give you a mani that won't miss a look. Do you want to warm up the atmosphere even more and add more madness to your nail art? Reach for the nail dust from the Indigo collection - WOW effect guaranteed.