Natural way to add length to your nails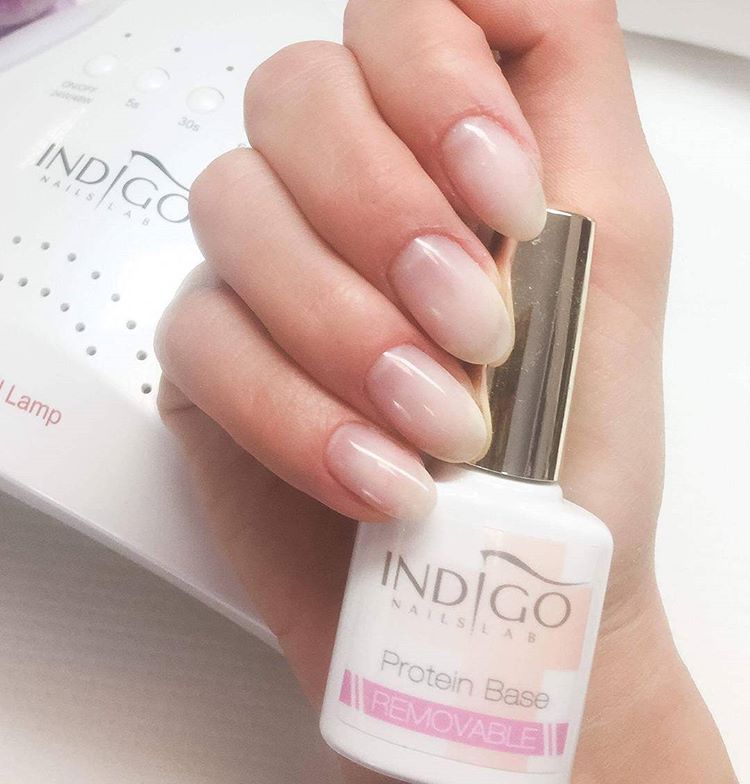 In Indigo we always strive for perfection, carefully listening to our clients and making their dreams come true. We took a challenge to create an ideal hybrid base for weak, damaged nails.
A base, that will nurture and rebuild a natural nail plate, make a manicure last longer and easier to apply and even be able to lengthen nails. Let's mention that it should be possible to take it off with a remover...
Are there such miracle products? Everything is possible with Indigo!
To match our client expectations we created a one of a kind product – Protein Base®.
The Ideal base!
The protein base is the toughest and thickest of hybrid bases from Indigo. It's like a soft gel, that is safe for your natural nail and 100% removable with acetone.
Protein Base formula makes it very durable, it can last up to 6 weeks.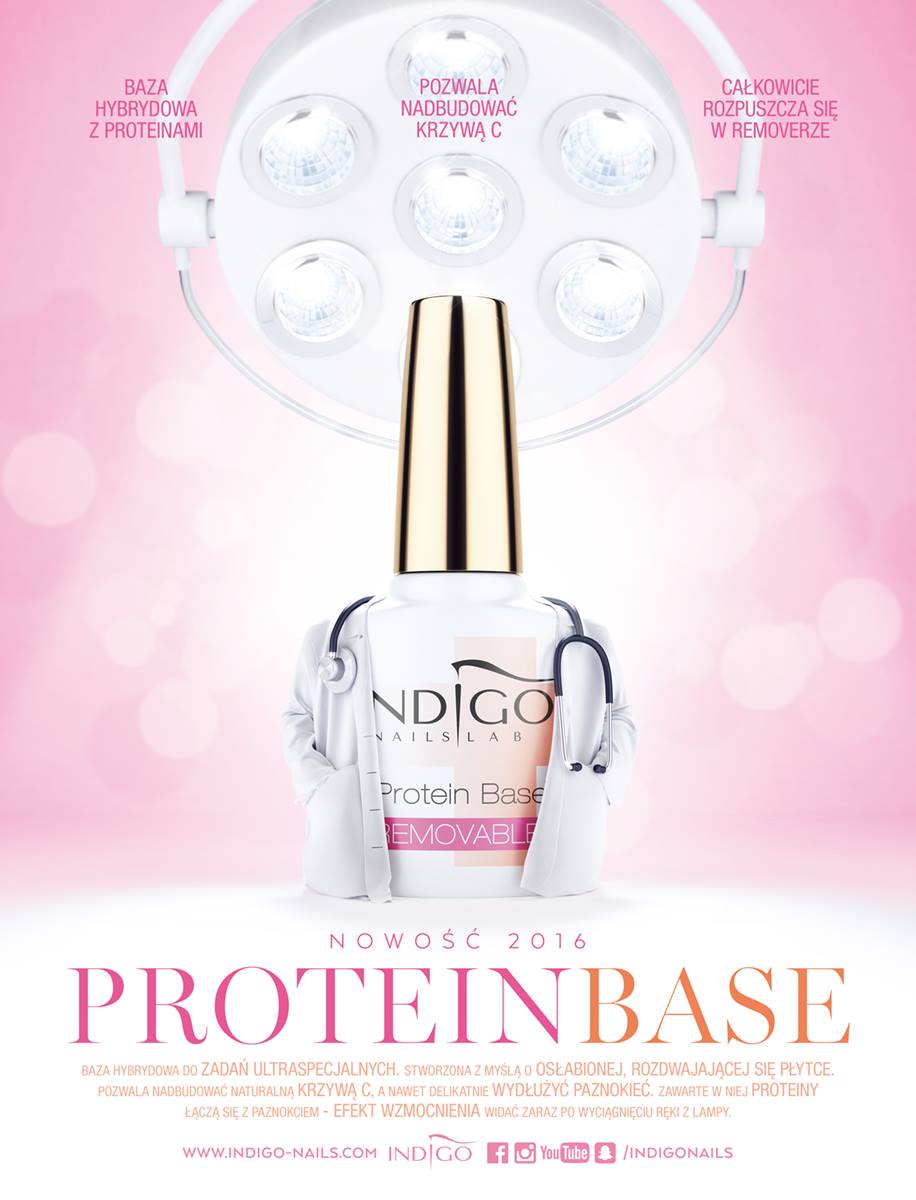 Thanks to its toughness, it's fantastic for lengthening nails (up to 3 mm longer). This feature is recommended for people who aren't convinced of more traditional methods like acrylic or gel nails, that can't be taken off with Remover.
With this base you can quickly smooth out, built up or lengthen the nail plate while modelling the nail C-Curve. It's thick, self-levelling consistency helps to shape the ideal nail shape.
In addition, the Protein Base is an easy and healthy way to grow out your natural nails. All it takes is to harden it with two layers of base (no colour needed) and reapplying it while the nail grows. Our nails will become longer and tougher. It's a great option for all nail biters out there ;)
Protein base is a great protection against mechanical damage and external factors...what more can you ask for?
You apply Protein Base like any other base. If you want to build up the nail plate, the first layer should be thinner. After curing under a lamp, we put another building layer, which will allow us to create the nails C-Curve.
After application, you can file it down slightly and put a hybrid manicure. If you want to leave them as they are you can put a standard nail polish on top. :)
Did you get the basic idea?
If not, take a look at our tutorial!