Like a knife through butter...- easy help for damaged nails.
Every woman wants to have beautiful and neat nails. They can boost confidence and be one of most admired features. But everyday tasks, temperature changes and history of invasive manicures can leave our nails damaged, brittle and dull. Growing out strong and healthy nails can take time and patience which most of us don't have.
One of the most popular regenerating procedures is a Japanese manicure. It should be available in any good manicure salon. Above that we can treat our nails with argon oils, hand creams, nail oiling, using nail conditioner, and a number of different products. Weak nails can be a sign of bad diet, a problem with health and too intensive nail styling.
But we do not have to endure having weak nails.
One product for many tasks.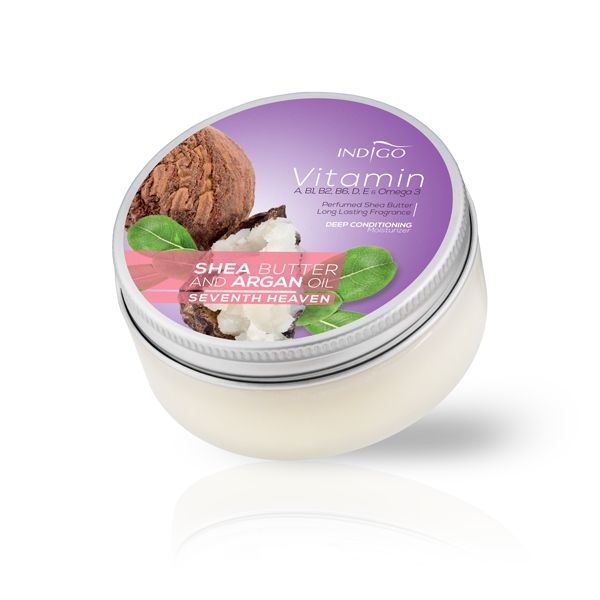 Shea butter is known for its wonderful properties, which are used extensively in cosmetic procedures.
The butter itself is made by crushing and squeezing nuts of a Shea Tree (Vitellaria paradoxa), which is rich in fats.
For skin– it soothes, prevents stretch marks and makes existing ones less visible, it speeds up healing and is antibacterial and anti-inflammatory, helps with smoothing and makes skin more elastic.
For face– it doesn't clog pores, contains cinnamic acid which has antibacterial properties, shields skin from UV radiation and prevents wrinkles.
For hair– prevents hair from falling out, moisturises and regenerates them from the core, makes them shine.
For nails– it boosts up nail growth, brings back the natural pink hue to the nail plate, smooths out its surface, prevents splitting and regenerates it by absorbing deep in the nail plate.
Shea butter can be used during summer vacations in warm countries where sun and salt water can dry it up and damage the protective layer. Using shea butter after swimming in the sea will moisturise it, prevent dry patches and leave a protective lipid layer. During winter time it will serve us as a lip balm and cream for dry hands, elbows and heels.
A helping hand for damaged nails.
Thanks to a revolutionary combination of natural ingredients Indigo Nails created Shea Butter that will be the answer to all the problems mentioned above. Our product contains argon oil, which helps with the skin's regeneration.
Our instructor Katarzyna Zbroińska created her signature Manicure Sea. It is a luxury procedure, that should be available at every beauty salon. Damaged and brittle nails are a common problem and many women turn to alternative types of manicure for help.
Treatment consists of rubbing Shea butter into a clean nail plate prepared in advance with Indigo Diamond Shine buffer. A series of tests run by Katarzyna Zbroińska proves that Manicure Shea can boost up nail growth, make free edge whiter, regenerates and nourishes the nail plate. Results can be seen just after few applications, after a week the nail plate becomes thicker, tougher and smooth. Treatment is recommended as an aftercare post hybrid, gel or acrylic manicure.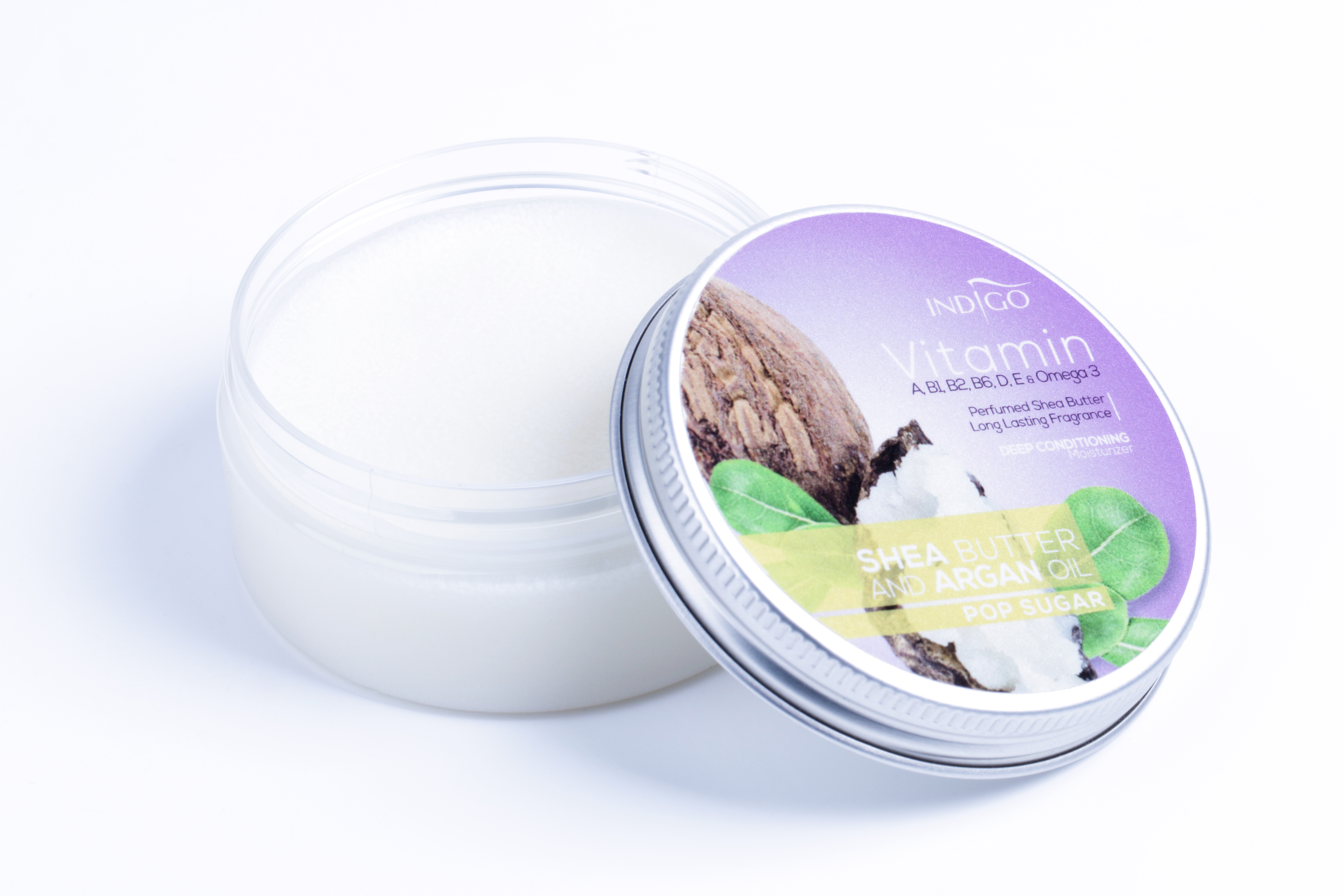 For best results, we recommend a weekly treatment. After the first visit, we should recommend to our client buying Shea Butter for an at-home nail care. We need to inform them that rubbing shea butter into their hands is a key part of treatment. The price for Manicure Shea shouldn't be higher than for a regular colour manicure.
Our shea butter is a very efficient product, comes in a number of beautiful scents but more importantly works very well. They say that a wonder cure in a no cure at all.
But this time, it's different! Indigo Shea butter is a bestseller among natural cosmetics and you can feel it's healing properties after just one use!
If you'd like to perform Manicure Shea at home, check out our vlog