E-file - which one to choose?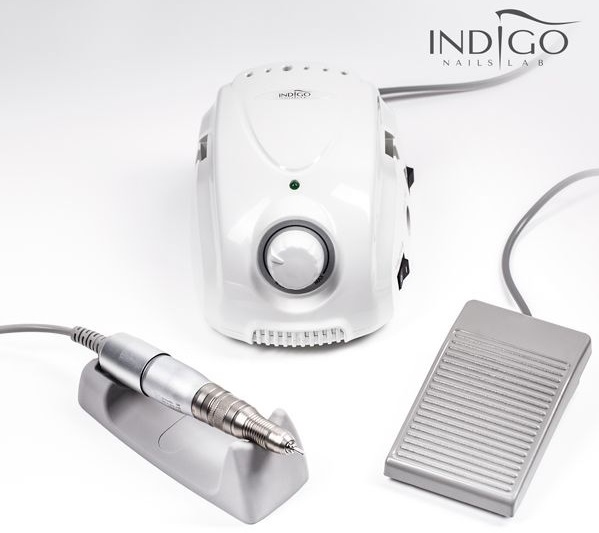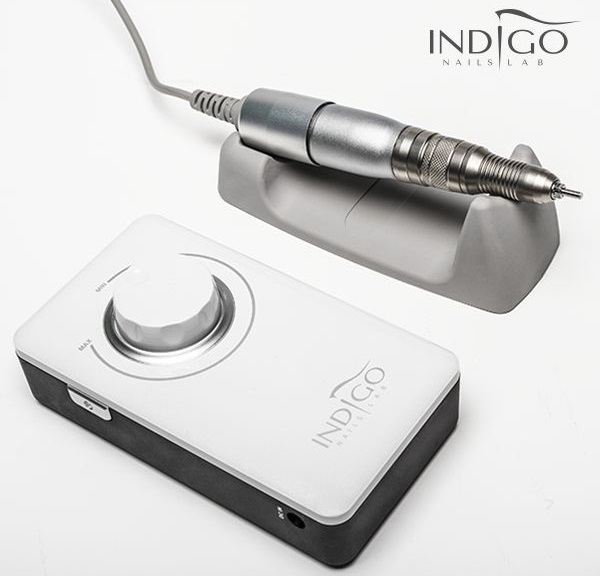 The Electric file is one of staple devices that every stylist should have in her salon. Its main purpose is to make manicure quicker and easier. With its help, you can take off gel, acrylic or gel polish without soaking it in Remover. Moreover, the special bits allow us to remove cuticles (without cutting them with nippers) and create a popular combined manicure. E-file will make you work faster and with better precision comparing to a nail file. That's why the money you'll spend on an e-file will come back to you in no time.
If you are wondering which type of device should you choose and what are the important parameters, we present to you a two professional e-files from Indigo - both of them will be an investment for years.
Stationary e-file
If you need a reliable e-file with a lot of power then you should pick the stationary e-file from Indigo Nais. It's an elegant device with a modern design made out of highest quality components. It has a power of 90 W, that is why it'll work great in everyday work in a salon and in a pedicure. The RPM (revolutions per minute) can be regulated from 0 to 30 000, the motor has a protection against overheating and jamming. The handle is made out of aluminium and is very light (214g), it will not vibrate even when set on highest speed. Working with this device means pleasure and precision. The file bits can be switched with one hand thanks to a twist-lock mechanism ( the standard file bits 2.32 mm in diameter). Moreover, the device can be controlled using a pedal what makes the work even faster. You can find the full details on our site Indigo Nails.
Mobile e-file
The professional mobile e-file from Indigo is a perfect option for stylists who do house visits and for whom the light weight and size of the device are priorities. This e-file is one of the smallest and lightest device on the market - it weights a183 g and is so small that it can be carried in a purse. One of the most important features is a battery that supplies power for 5 h of constant work. This allows you to create a manicure in any conditions. Indigo Instructors use this e-file at championships. It has a power of 23 W and an RPM range from 0 to 30 000. The motor is protected from jamming and overheating the aluminium handle that allows a precise work without vibrating. It has been created from top quality components, it is very quiet and the simple, modern design will fit in any salon. It also has an option to be operated by a pedal. See the details at our store.
Both e-files from Indigo come with 24 hours warranty and service.
If you want to now more about working with an e-file see our video with Lena Kurach our own Indigo Instructor: