Combined manicure - what is that?
A combined manicure is the latest trend which took our country's beauty salons by storm. It starts with a very careful preparation of the nail plate before painting. A combined manicure is best with a hybrid method  but can be accomplished with regular nail polish.
The "Under cuticles" method  
The most important part of the process is getting rid of cuticles. They should be pushed back, very precisely cut off, and filed down. You need professional training and experience to perform this procedure. It is important to learn this process very thoroughly from a professional  because it  will be performed with sharp tools and e-filers on a very tender cuticle area that bleeds easily. Remember to sterilise all your equipment: e-files, nippers, scissors, and pushers before this procedure.  
  
With the cuticles removed and the nail plate smoothed out it is possible to put nail polish or a hybrid under the cuticle area. It looks as if the colour grew straight from your nail bed since there is no space where a natural nail is showing between the cuticles and a layer of nail product – you can see the final effect on our pictures.
Advantages of a combined manicure?
The most important advantage of a combined manicure is its longevity. The product is spread under the cuticle area and the nail growing out is seen only after 1-2 weeks (depending on the personal nail growth)
 After four weeks growing out is not as nearly as visible as with a traditional hybrid manicure. Many women pay attention to precision of the manicure, so the way the beautician is putting on a product is extremely important – the closer to the cuticle, the better. According to us, a combined manicure is on demand in beauty salons. It's a great way to impress clients with your skills, professionalism, and precision.
Combined Manicure training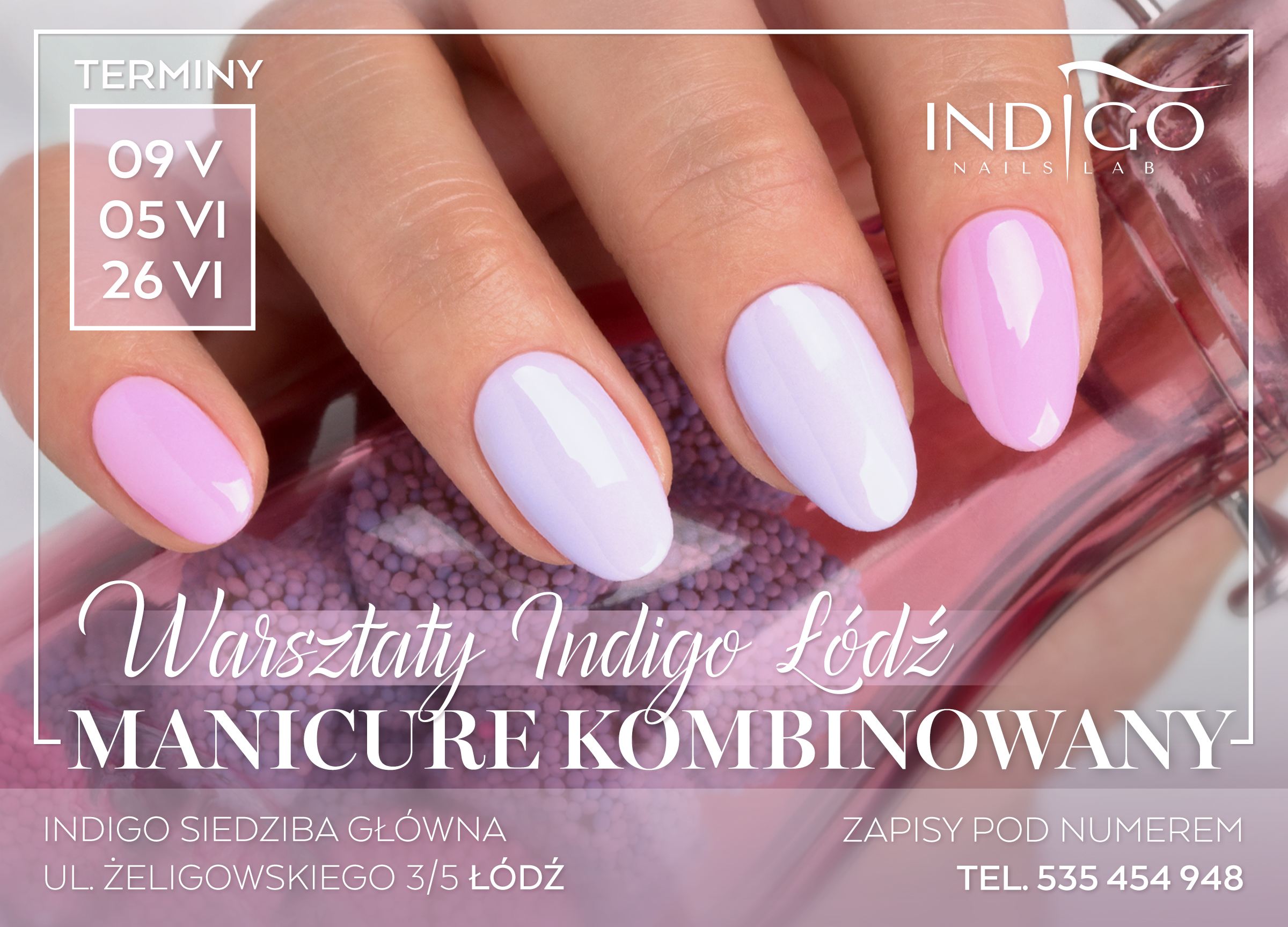 Our own Indigo instructors/stylists acquired the necessary skills to perform and teach this technique under the eye of Alyona Shestopalova from Ukraine at this years Global Meeting – relation from Global Meeting Indigo 2016.
Thanks to this training, our instructors are ready to teach other beauticians eager to learn. We invite you to take part in our courses held across Poland.
Click here → Indigo Courses to find available dates. Don't waste time, give your clients exactly what they want.
On our Cosmopolitan website you'll find an article "What is a Combined Manicure?" and some photos presenting a manicure made by our instructors – Kinga Kryńska and Katarzyna Kaczmarek.