Trends for Valentine's day manicure
Valentine's Day has come so it's the perfect time for an amazing manicure which will complement our outfit and be up for the occasion. Are you still looking for ideas? Do you want to know what's trendy now? Se our inspirations for valentine's day!
So to celebrate Valentine's day we prepared a special offer:
On 14th of February add a gel polish in a Valentina shade to your order and you won't be charged for delivery!
Applies only to orders delivered in Poland.
Valentine's Day is strongly connected to red - the colour of love. Nails in this shade are an essential part of femininity. If you love a classic look then put red on your nails on this special day. In our offer, you can find this special shade in many tones and hues.
Gel Polish Valentina has been created with Valentine's Day in mind - a magnetic, strawberry shade with juicy orange undertones.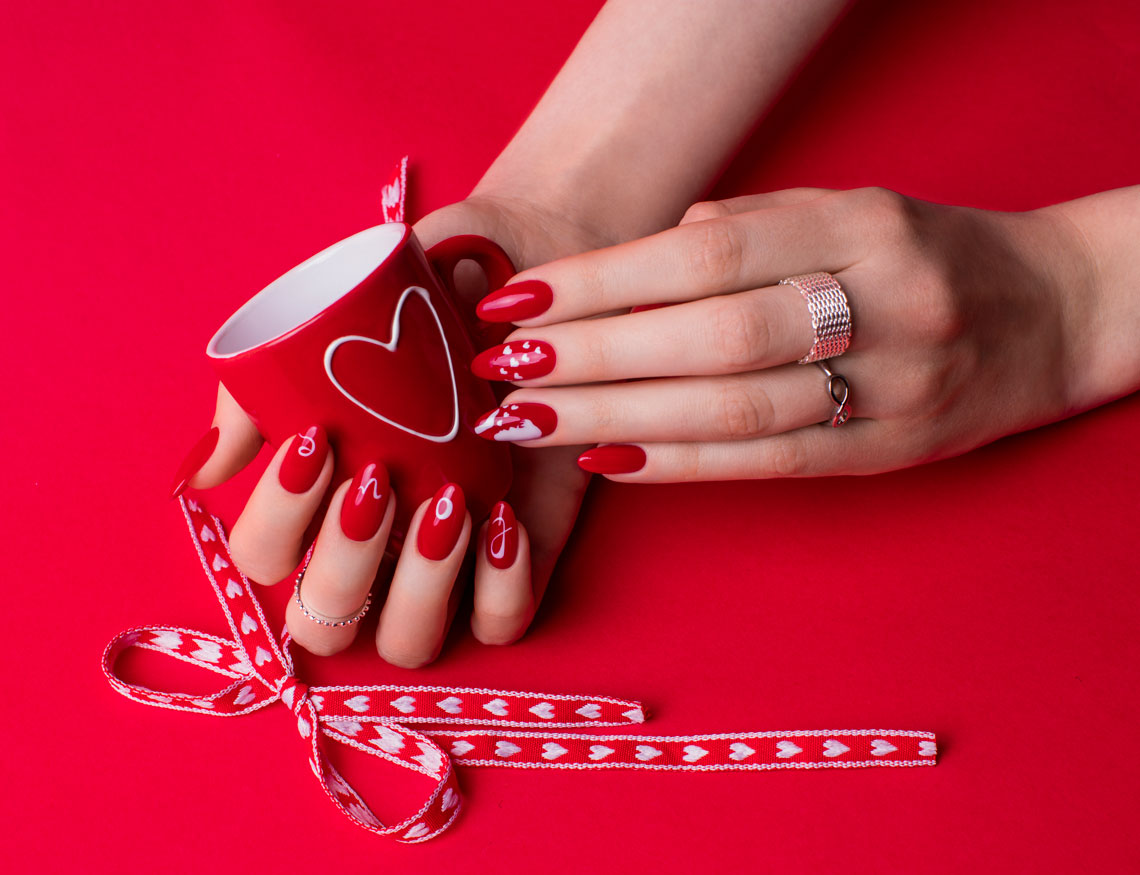 Ornaments for a Valentine's Day
If we want to embellish our manicure and emphasise this special day a good idea is to turn to nail art for help. The most fashionable at this point are painted hearts. We can add them on the accent nails or put them on the entire manicure. The possibilities are endless - we are limited only by our imagination. Using Arte Brillante gels and very precise Master Art brushes every professional stylist will create the exact ornament we have in mind.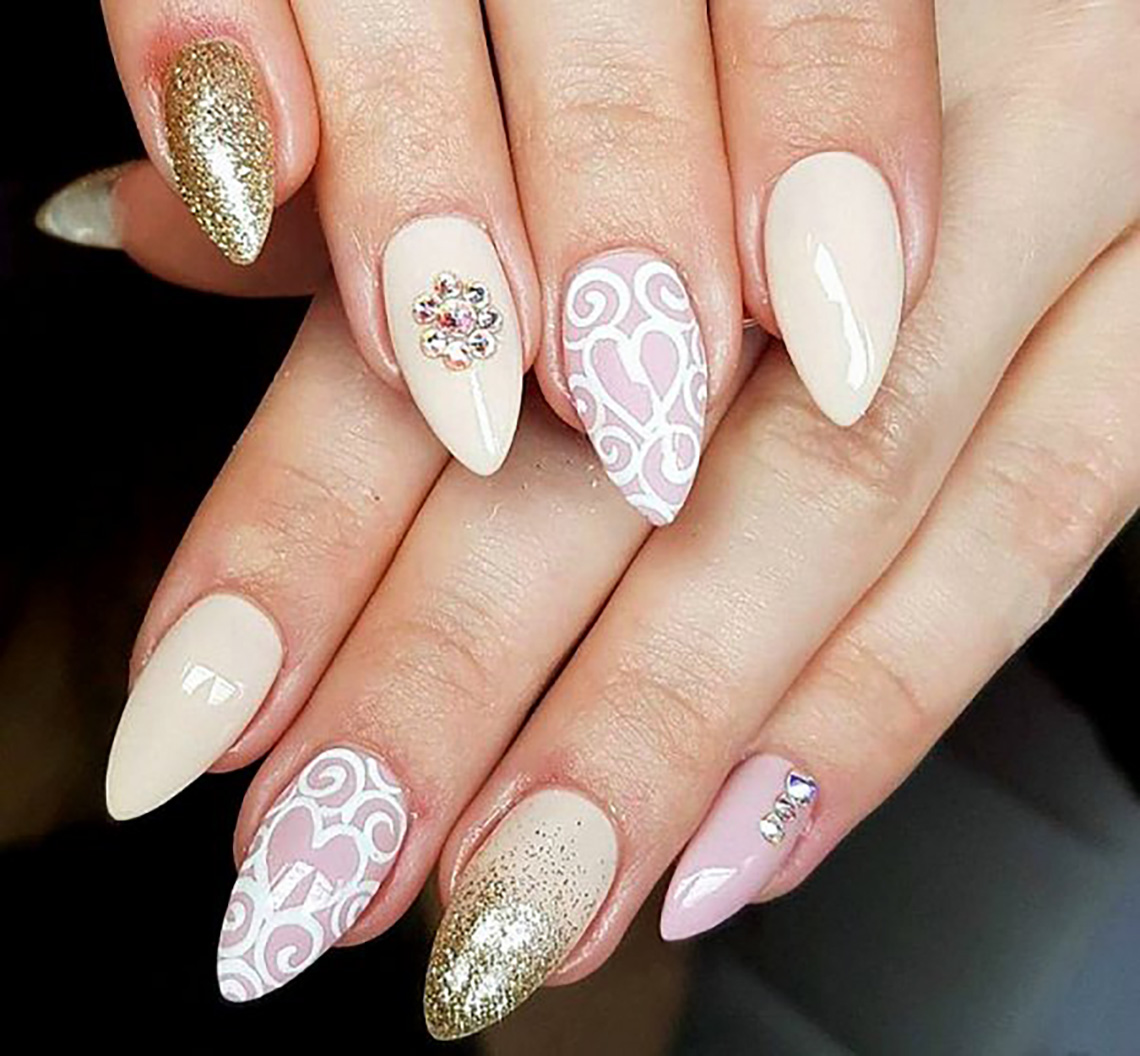 The latest nail art hit  is the sharm effect roses, these are also called the wet painted roses. Rose petals painted on a white gel X White spread beautifully creating a unique shading effect.  It's a simple and yet amazing ornament that will look just as great both on accent and every single nail.
Another very popular design is Babyboomer. This new type of design is ready to take the place of a classic French Manicure. It is made by creating an ombre between a fleshy colour and white. This manicure looks very elegant and subtle. It's a great idea for women who love nails in a nude shade. Babyboomer is a great background for ornaments. We can add romantic hearts, swirls or Swarovski crystals.