Shimmering summer designs - create unique nail designs with Indigo effects
Are you looking for an idea for shocking and original styles with the use of shiny nail dust effects? Benefit from the inspiration of our Designers and create a unique manicure with Indigo effects.
Multicoloured nail dust effects, shimmering with thousands of shiny particles in various shapes and sizes is a fast and reliable way to diversify your nail style. Each of them multiplies your salon repertoire, thanks to their unlimited possibilities. That's why it's always worth having a set of your favourite nail dust effects on hand. Only now you can get it at an incredibly low price. Until August 30, with ARTISTA promo code, Holo Effects * and Mermaid Effects, you can buy for PLN 4 per box and Pixel Effect for only PLN 5.
* The offer does not apply to the Holo Manix Effect.
Shimmering ombre
One of the ideas for an effective manicure using shimmering nail dust effects is the shiny ombre. The iconic summer design in the deluxe edition will look great under the hot sun and in colourful lights during summer festivals. Depending on what effect you want to achieve, you can create an ombre with one selected effect or combine, for example, vivid Pixel Effect particles with a more delicate Mermaid Effect.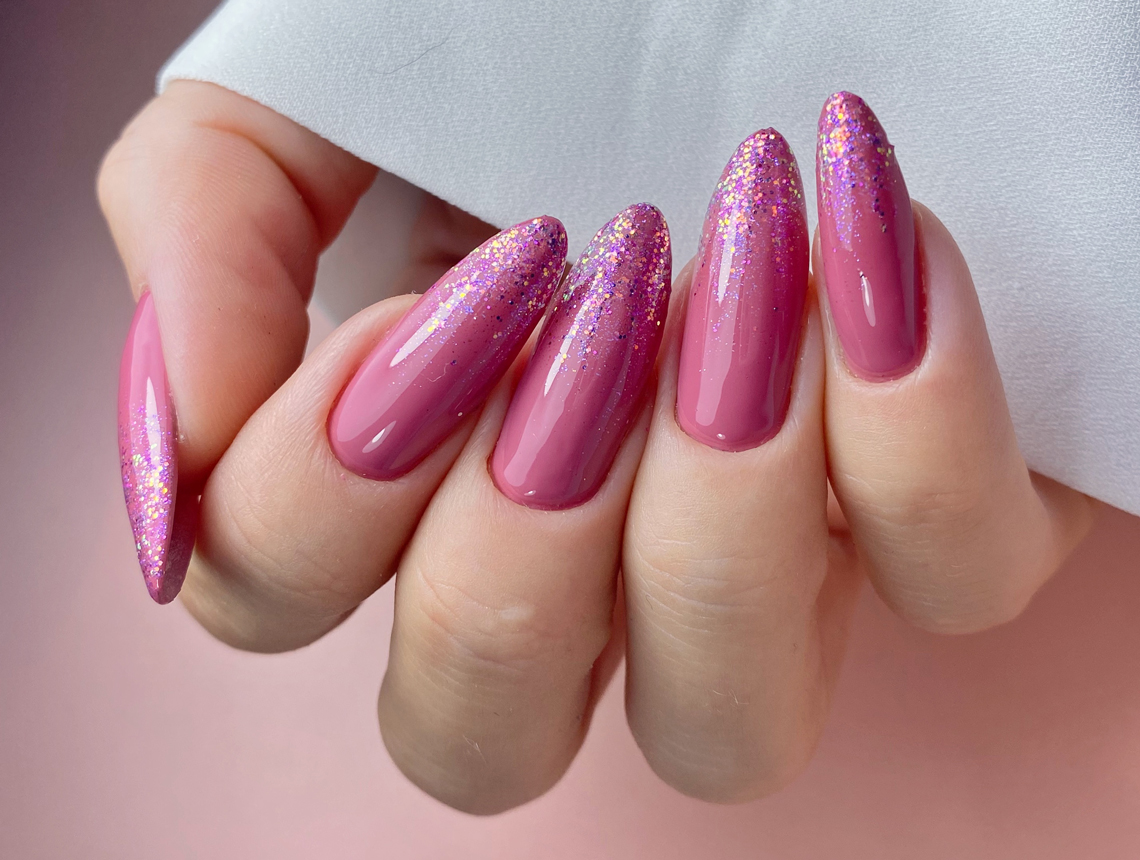 Matt and Gloss, Frost and Sheet
Contrasting combinations of textures, as well as flash and matte play, is always a good idea to diversify salon designs. When working with shiny effects, we have up to 3 different styling options to choose from. Rubbing the nail dust on the dispersion layer of coloured gel polish, we get a smooth, metallic pane, which we can finish with a glossy or matt top coat. By pouring the Mermaid, Holo Effect or Pixel onto the wet layer of the top coat (without dispersion!), we will create the effect of frosted nails with a rough texture.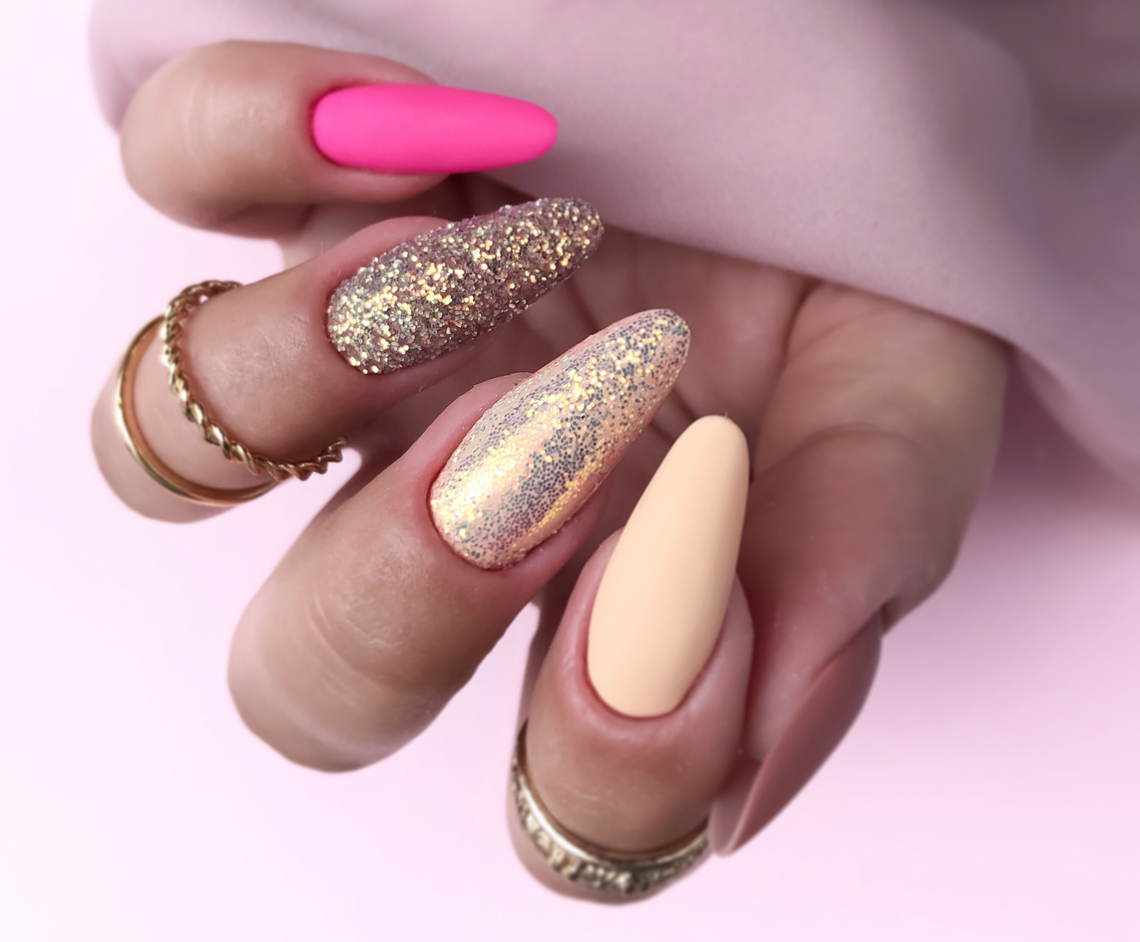 Neon glow
And if you want to really go wild and be sure that your nail art fit into the hottest nail trends, reach for neon nail dust shades and combine them with the Fluomania colours. The shimmery, neon surface or the shiny ombre in the fluo edition is the perfect idea for a summer manicure that will definitely stand out in the crowd.