Shimmering nails with Flame Effect nail dust
The new Flame Effect nail dust are small, shimmering flakes that surprise with their unique lightness and delight with their irregular shape. That's why they're perfect as a subtle addition to designs - both delicate and rich ones. Applied on the entire nail plate, Flame flakes let you achieve the effect of an uneven, glossy surface, which adds a unique character to the styling. Indigo Designers know how well to use it! Check this out!
Neons, neons and even more shine
What if we could add even more shine to neon nail looks? We say YES! Flame Effect nail dust, with its feisty, irregular character, presents perfectly in the company of the vivid shades of the Fluomania Collection. Gently sprinkle the neon surface or cover one nail of your choice with the nail dust. To highlight the contrasting texture of the effect, you can use the Super Matte topcoat on the remaining nails. WOW effect, guaranteed!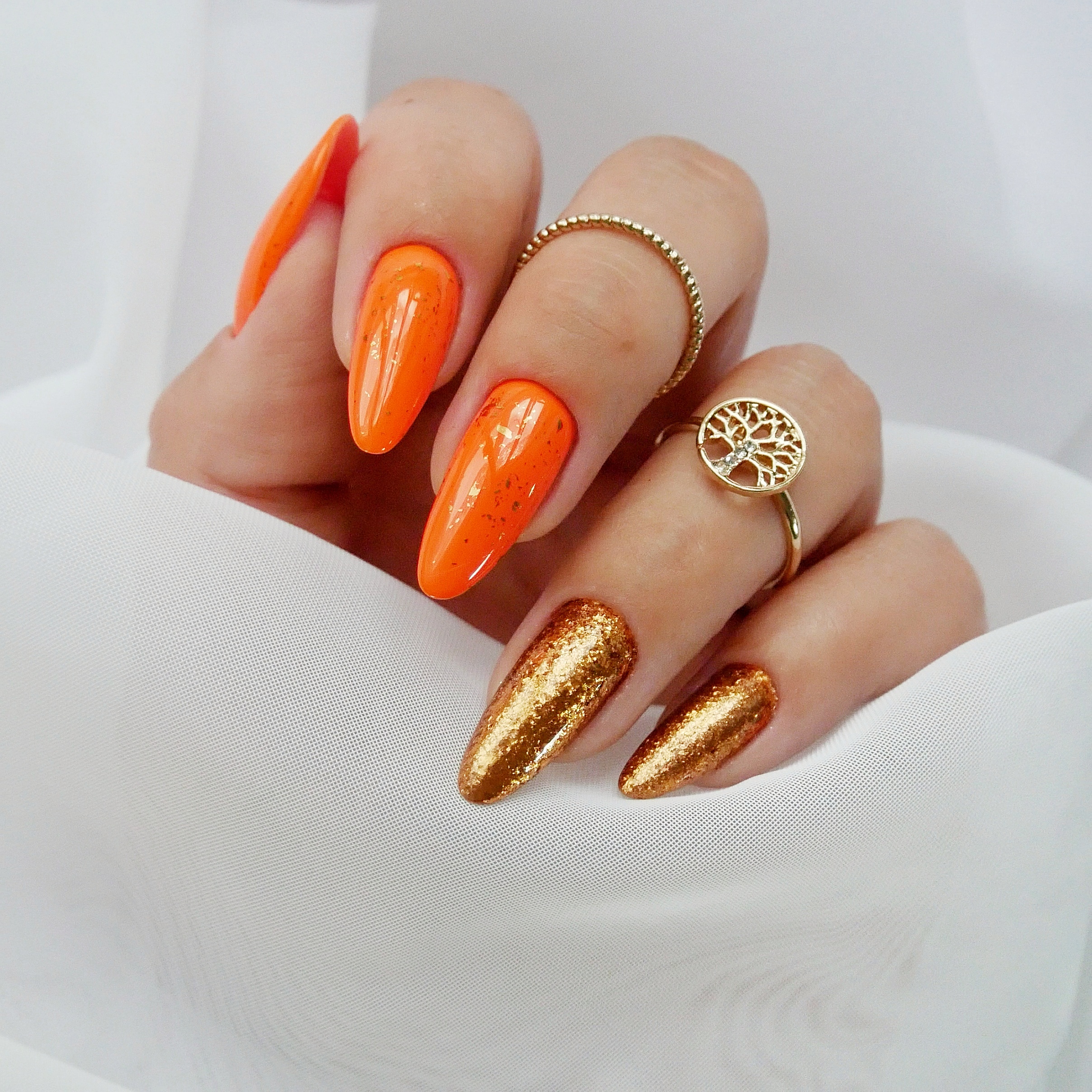 Shimmering animal nail designs
Thanks to the irregular shape, the Flame Effect nail dust will also be a great fit to animal designs, loved by many customers. A glamour version of leopard spots? Of course! Sprinkle them lightly with Flame flakes, and it's ready!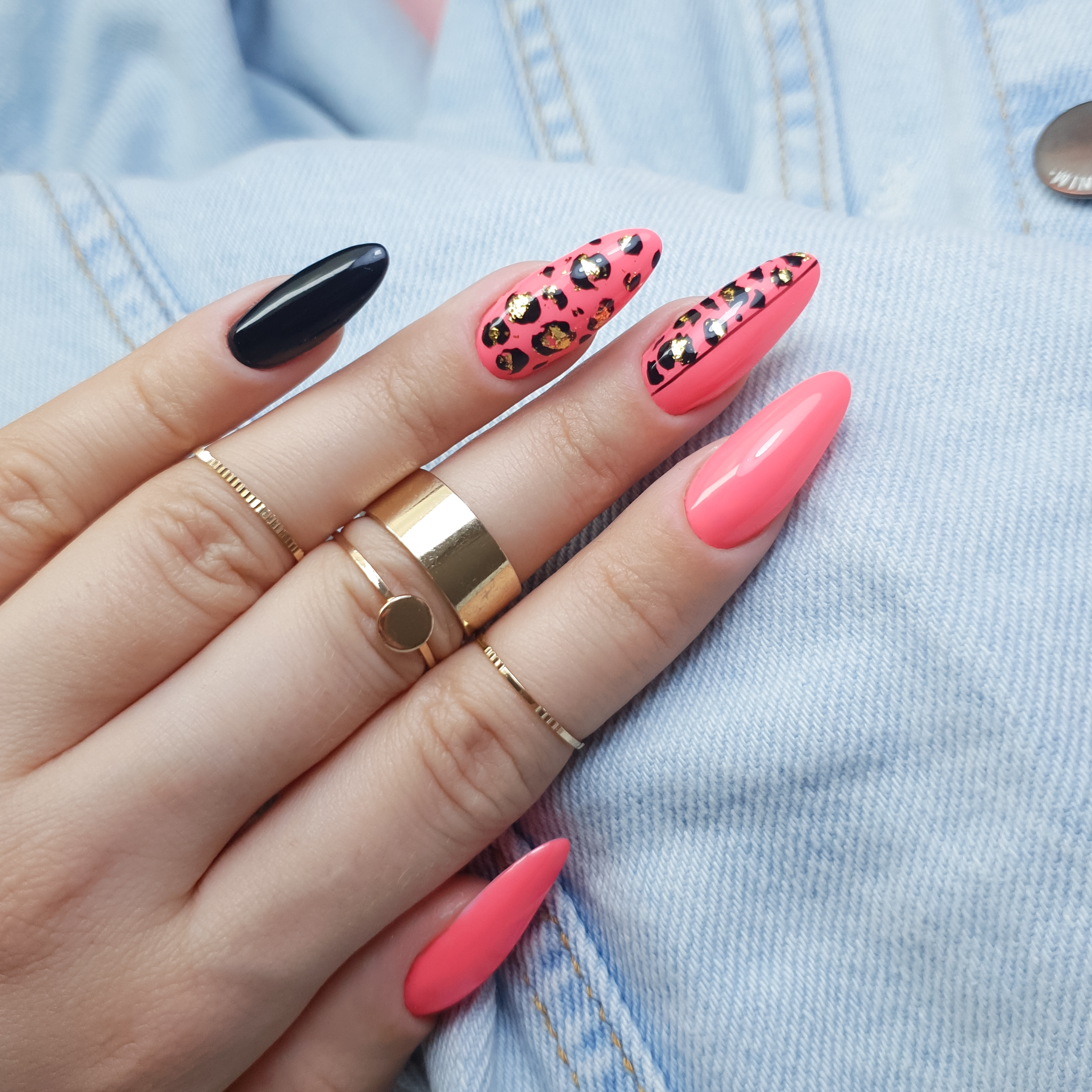 The cherry on top of delicate looks
What about lovers of delicate designs? They'll be delighted! Add a little sparkle to their favourite nudes and pastels - thanks to Flame nail dust they will gain an original character without losing the girlish lightness and subtle. It's also an expressway of design with the use of 3in1 cover bases, e.g. Whitemin Base or Mineral Base.