SEPTEMBER 9th, 2018 – WORLD PREMIÈRE OF NEW PRODUCTS FROM INDIGO!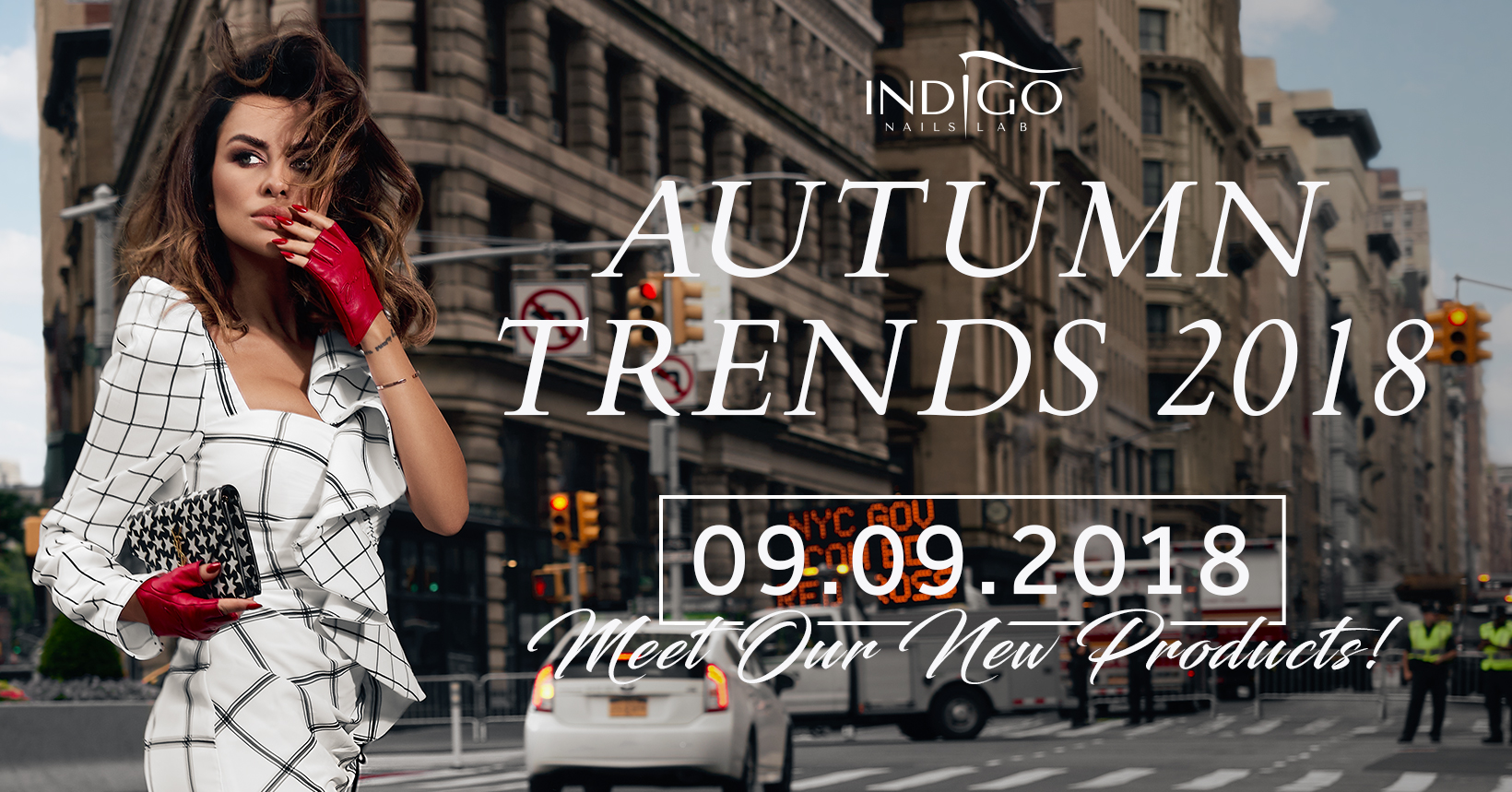 As a precursor and trendsetter in nail design, Indigo invites you to a very special event. On September 9th, the whole world will get to know new nail polishes of the brand! This will be a great opportunity to be among the first to discover over 20 colours – kept in the greatest secret – from the collections signed by Natalia Siwiec and Sara Boruc-Mannei! You simply can't miss that!
The presentation of autumn novelties will be held at selected Indigo stores. You will find the list HERE
Why is it worth being with us?
This is a unique opportunity to be one of the few who will get to know the fashionable colours and the hottest autumn trends!
Instructors will prepare even 3 hour-long demonstrations!!!
Each participant of the premiere shows will also receive a 10% discount on our colour gel polishes and…
...a certificate of participation as well as getting to know the colours that all women who are passionate about fashion and the best nail designs will dream of very soon!
Let yourself be surprised and enraptured. Discover and fall in love with the colours that have delighted our Ambassadors and... will drive our competitors to despair!
Learn about our colour collections: New York by Natalia Siwiec and Sex In The City by Sara Boruc-Mannei – inspired by the charm and beauty of vibrant metropolises and cities, full of individualists and countless ideas for expressing yourself. Find your colourful alter ego during the PREMIERE of INDIGO'S NEW PRODUCTS!
Information about the EVENT:
When? Dates of events in individual places may differ slightly – check the date at your distributor HERE
Cost? PLN 50 / GBP 13 / EUR 15 – depending on the currency of the given country.
How do I sign up? Call the distributor who organizes the Première Show closest to you (check list). Book your ticket and pay according to the instructions given and...
Discover colourful HITS of the 2018 autumn/winter season and get unique products which will allow you to offer s p e c t a c u l a r designs – BEFORE OTHERS DO IT FIRST! Hurry up. Sign up for the event and... become the forerunner in creating the most beautiful manicures together with Indigo!
We look forward to welcoming you.