New colours of the iconic Indigo Mineral Base
Two new shades that perfectly match the natural look have joined the cult Mineral Base team. Meet Golas and Sophisticated.
Nude shades have been unflaggingly popular for years - both among customers and stylists themselves. Iconic bases from the Mineral Base collection are great for a natural look manicure. These are products that will help you create a natural styling in just 30 minutes. The Mineral Base Collection has just been expanded for two new shades, Sophisticated and Golas.
Advantages of Indigo Mineral Bases
Mineral Base is a 3in1 product that can be a base, colour and top coat at the same time. Mineralek will be perfect as a base for gel polish styling.
By using the Mineral Base, you can reduce a single visit, and thus increase the number of customers. A full natural styling will be ready in 30 minutes - two layers of Mineral Base and the manicure is ready. A rich palette of natural shades suited to various skin types and coverage of up to 92% make the regrowth's less visible. The natural styling created with Mineral Base will be perfect, e.g. when going on holiday or when regular visits to the nail salon are not possible.
Spring nail art with natural shades of Mineral Bases
Nude shades stylings - in spring they get a new face - refreshing accents and watercolour masterpieces or effects set into the designs.
The new Mineral Base shades are the perfect base for beautiful nail art combining naturalness with creative accents.
This spring bet on minimalism. A delicate, neutral shade of Sophisticated pink blend with vivid, even candy colours. As a result, you will create a styling that will perfectly match current trends and conquer the heart of every customer.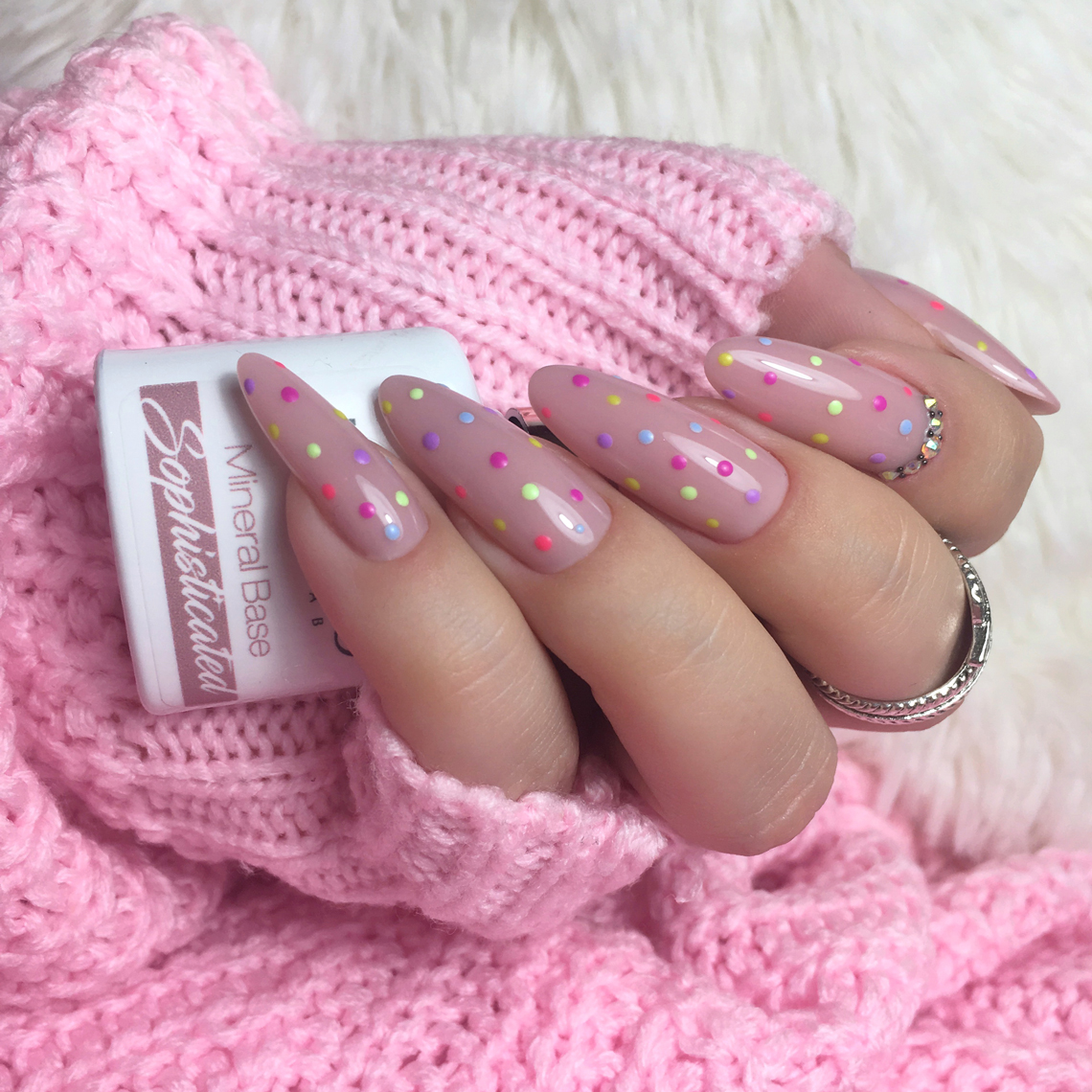 The new Mineral Base shades will also work as a background for popular acrylic paint nail art. A delicate shade of beige Golas Mineral Base combined with intense colour and watercolour ornament is the perfect recipe for a trendy manicure. And not just in spring.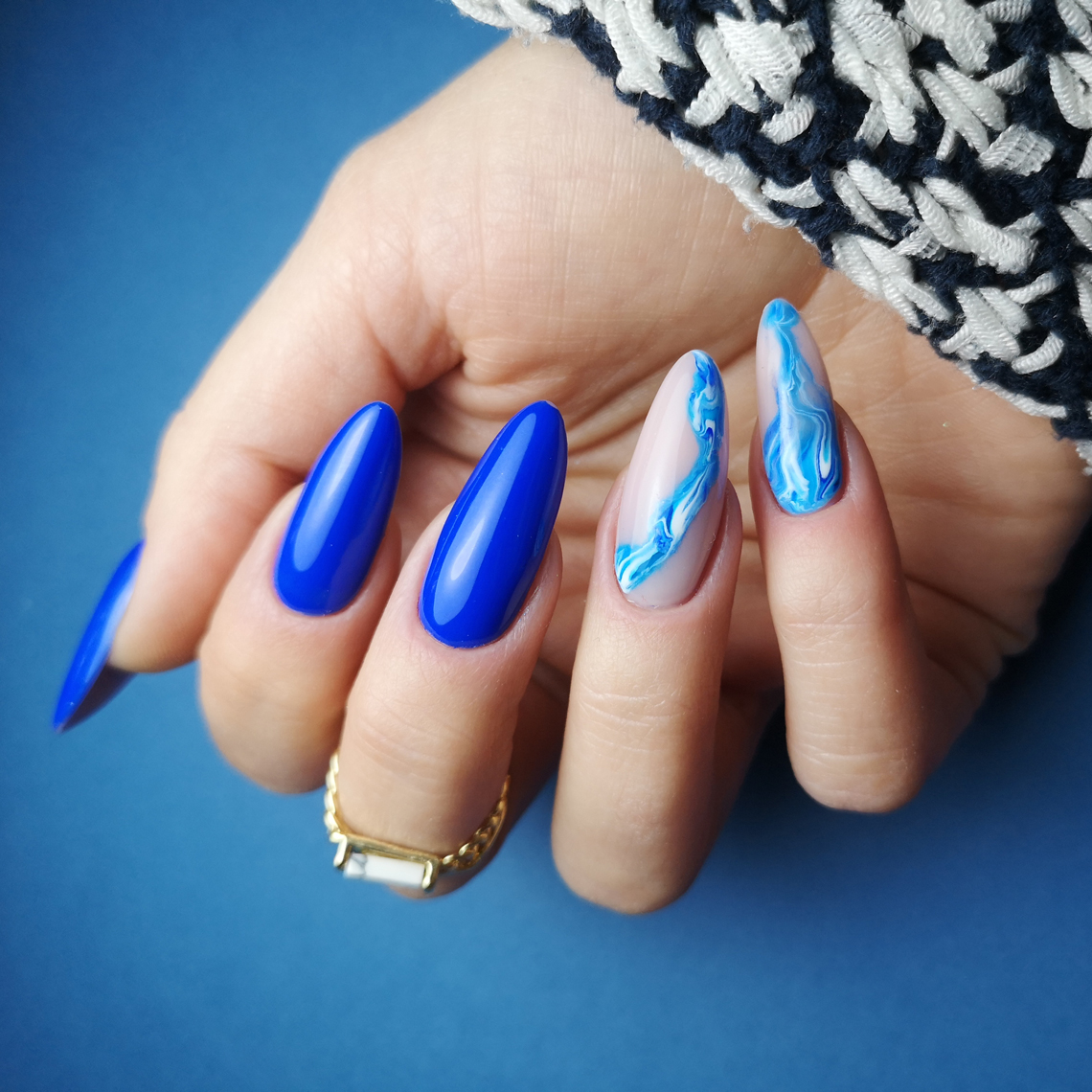 Natural look - mineral base in the solo version
Both Golas and Sophisticated are shades that can be successfully used to create a full nude styling. The advantage of such a manicure is its universalism. The better the shade is matched to the complexion, the more it fits into the natural look trend. Such styling can be worn both daily and for special occasions, and a small accent in the form of nail dust will create unique and subtle wedding designs.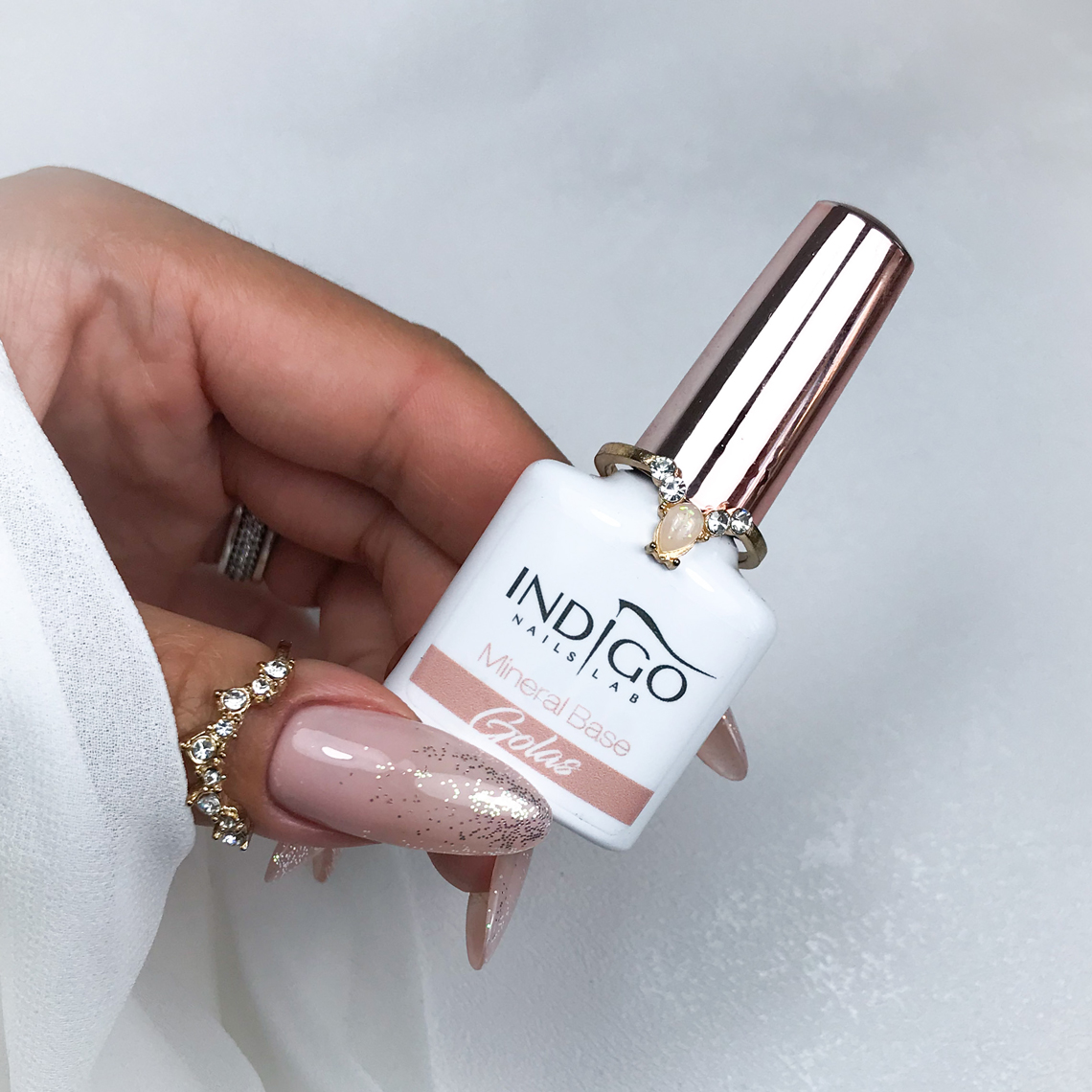 Mineral Base can also be used in ombre designs, or any variations of a French manicure. For more inspiring designs, go to our Instagram, Facebook and Pinterest profiles.