Infigo for GOCC - nail styling form a Champion
This year Indigo Nails plays together with The Great Orchestra of Christmas Charity!
This is a once in a lifetime opportunity to get an amazing manicure and do something for charity.
Indigo Nails gives you the chance to bid on a voucher for 6 manicure sessions with our Instructor, a 5-time champion of Nailympion Klaudia Demkiewicz. The Voucher allows you to choose any method: gel acrylic or a gel polish. Plus you can choose a variety of nail art ornaments and effects like Metal Manix Chameleon, Holo Manix or a Cat Eye. The highest bidder will receive an Indigo Hope SPA Set. These cosmetics will take care of your body and envelope it in a beautiful scent.
This auction is a great idea as a gift for a loved one who has always wanted beautiful nails!
Bid and show what a big heart you have!
The manicure will be created in Łódź, Indigo Nails main headquarters, Żeligowskiego 3/5 street.
You can bid here: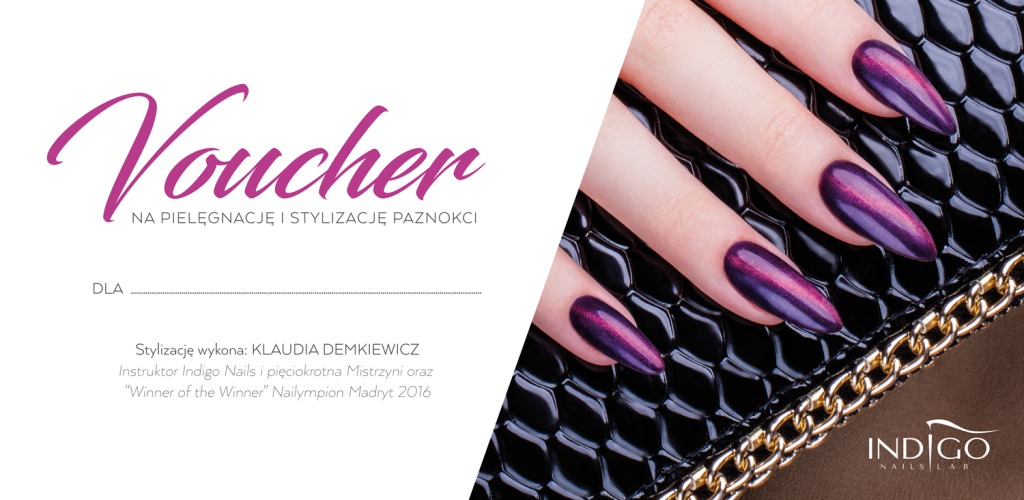 See the masterpieces created by Klaudia Demkiewicz. You can have nails as beautiful as those!