Nail art
Nail Technique
Products
How to create unique nail art designs with crushed shells?
Would you like to know how to diversify salon designs easily? Are you looking for ideas to use crushed Shells in your nail art? Get inspired by the work of Indigo Designers and create shiny pieces of art on your nails.
Crushed Shells are an original element of nail art designs that can turn your nail looks into shiny mosaics. The unique texture and the intriguing glow of irregular designs are perfect for both a holiday manicure and for special occasions. If you haven't tested their unique properties yet or want to add more colours to your collection, this is the best time. Now, entering the ARTISTA promo code in your cart, you'll order each of the shades of decorative Shells for only 0.70 EUR and 0.60 GBP. Don't wait! The offer is only valid while stocks last.

The final touch to the feminine nail art designs
The shape and size of crushed Shells can be easily matched to your designs, and the number of shiny pieces added is unlimited. If you want them to be just a delicate addition to your design, crush them into smaller pieces (e.g. with a spoon) and glue in several places on a smooth surface of the nail. Single trinkets will also be a perfect complement to girly floral designs.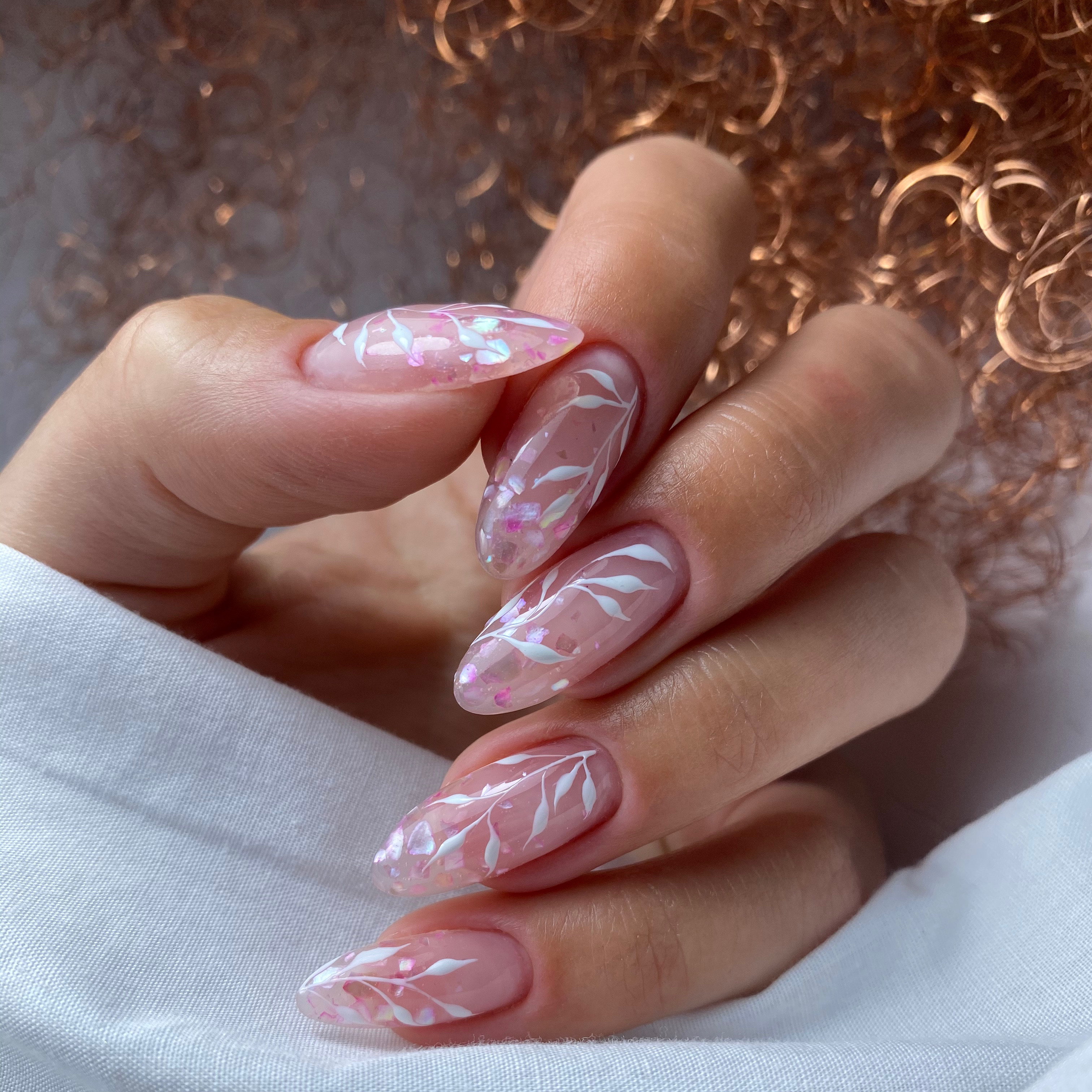 Matt and Shine - shimmering Shells on matt nails
Do you like contrasting mixes? Shine and matt combination is always a great idea for an original design. Shells glistening in the sun, as a complement to nails with a matte finish (covered with e.g. Super Matte top coat) will certainly attract attention and make the styling gain a unique, non-obvious character.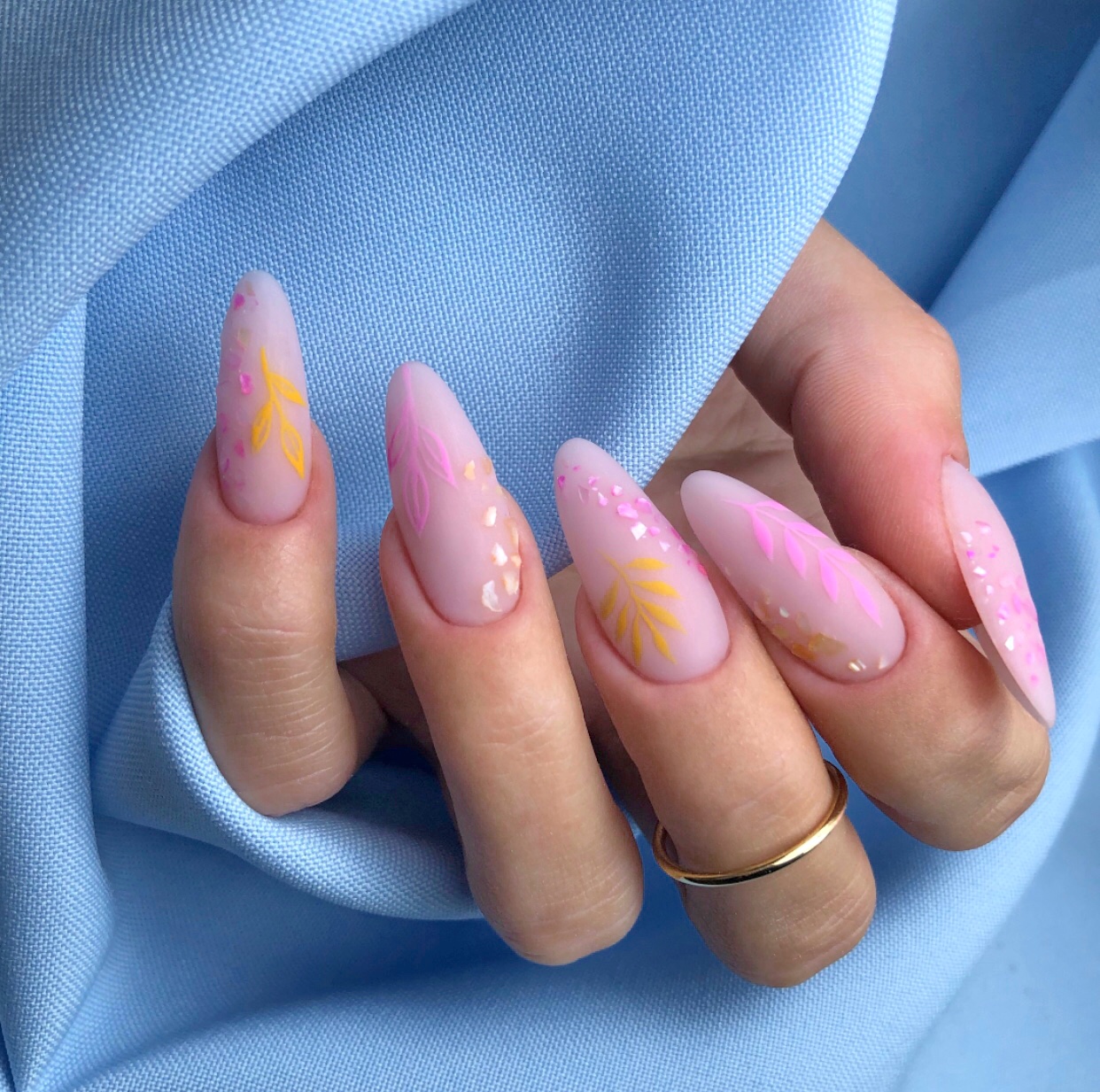 Mosaic tips - colourful French and ombre made with crushed Shells
Colourful French has won the hearts of lovers of the original nail looks for several seasons. Reaching for the multi-coloured Indigo Shells, you can diversify a customer's manicure even more, by offering a mosaic version of French. With the arrival of summer, never out of style ombre appears in your salon more often? Crushed Shells are also great for shaded designs. It's enough to stick them to the nails to thicken and size the shiny elements properly. Want to see how to make a shiny ombre step by step? You can find the complete tutorial on our YouTube channel.