Nail art
Nail Technique
Products
How to create a holographic effect on colour? [VLOG]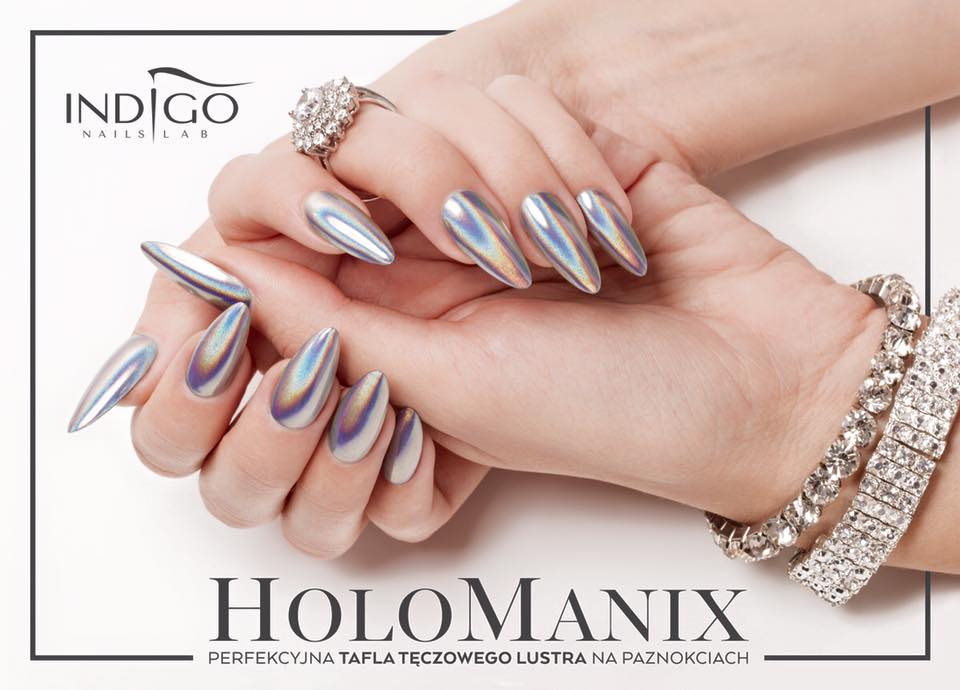 Holo Manix dust is one of the biggest hits among Indigo products. Since it's premiere in September at the Beauty Fair it has become a bestseller in Poland and in the world. Using it you can achieve an amazing holographic surface on your nails in a matter of seconds. Holo Manix will draw attention to your nails which will sparkle with millions of tiny rainbows.
This dust looks amazing both on the entire hand and on the accent nail. It can be used to create ornaments.
It is worth mentioning that it can be used to create a holographic effect in every colour of the rainbow.
It simply depends on the base colour. Holo Manix is slightly transparent and will have a different hue on various colours, so it all depends on your imagination...
Step by step tutorial for creating a holographic manicure:
Perform a standard gel or gel polish manicure with a colour of your choice. It can be created with Gel Polishes or Gel Brushes (used in the video) or painting gels Arte Brillantewhich doesn't have a dispersive layer.
Put on a coat of top without a dispersive layer - Dry Top or Shine On. If you've used Arte Brillante as your base colour you can skip this step.
Rub Holo Manix into the nail with an applicator.
Put a layer of top coat and remember to enclose the free edge of the nail.
For maximum durability, we recommend finishing the manicure with two coats of Wet Look top coat.
See our video