How take care of your cuticles?
Dry, cracked and peeling cuticles – do you have them? It is a very common problem. Even the most elegant nail design can lose its appeal when cuticles aren't properly maintained. Moisturising and conditioning them should be a part of our beauty routine.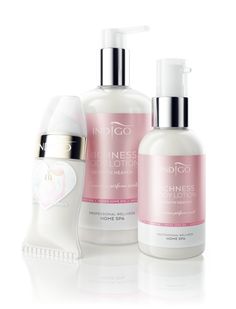 Hand cream is your bestie!
Using hand cream is a no-brainer but it needs to be used regularly – several times a day – and should be rubbed thoroughly into the cuticles. It prevents losing moisture and irritation. The quality of the cream is also crucial. It should have a lot of active ingredients to maintain our skin in prime condition.
Our bestsellers for many years- scented Indigo hand creams have everything you are looking for.
The creams composition is based with Shea butter. This precious ingredient is high in vitamins and unsaturated fatty acids thus perfect for nurturing and conditioning skin. Our products also contain sunflower oil, vitamin E, waxes and panthenol. This combination ensures that, with regular applying, your hands and cuticles will be noticeably smoother and moisturised.
Our Indigo hand creams are known for their stimulating scents and very handy bottles with a pump. You can choose from 300, 100and 30 ml bottles (our favourite travel sized friend)
Power of oils
Cuticle oils are usually used as a finishing touch to a manicure. Just as with hand cream, it is important to use it on a regular basis to make sure our cuticles look healthy and pretty. The composition of Indigo Scented Cuticle Oils is based on only two high-quality oils – sunflower and sweet almond and their strong moisturising and conditioning properties. They smooth out and prevent cuticles from drying and peeling and minimise the formation of hangnails.
It's a convenient product (in 15 or 5ml volume), that will fit in a makeup bag and can be easily used during the day. It absorbs fast, comes in handy packaging and is scented with Indigo perfume that will make any day better.
Myrrh and Jojoba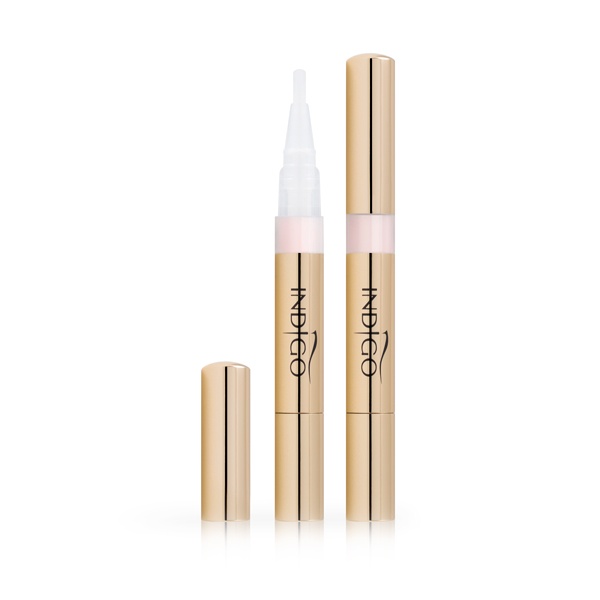 If you want to give your hand a little luxury treatment and conditioning, you must try our nail serum with Myrrh and Jojoba oil. These two exclusive ingredients with intensive nourishing properties will get your cuticles in shape in no time. They soften, moisturise and prevent skin from drying. They also make your nail plate stronger and more maintained.
Our serum is for applying at the very beginning of a manicure to soften cuticles and make them easy to remove. We put it in an elegant, convenient bottle with a brush, which makes applying fast, easy and effective.
The unbelievable Shea Butter
While we are on the cuticle topic, we cannot forget about the wonders of Shea butter. It is a versatile cosmetic which will take care of our cuticles, nails and obviously hair and body. It's rich with vitamin A+E, helps with regeneration and keeps skin moisturised. It works like a conditioning compress on dry spots, helps with healing and prevents irritation.
Our kinds of butter come in 8 heavenly scents, which makes applying even more fun.
Pusher & Co
Moisturising cuticles is not enough – the base of our nail beauty routine should be regular a manicure (every 10 days is best). We can't make it without special tools like pushers and nippers. These tools will deal with callous skin and hangnails in no time.
A pusher will gently push back cuticles and skin growing on the nail plate. It will make the nail smooth and appear longer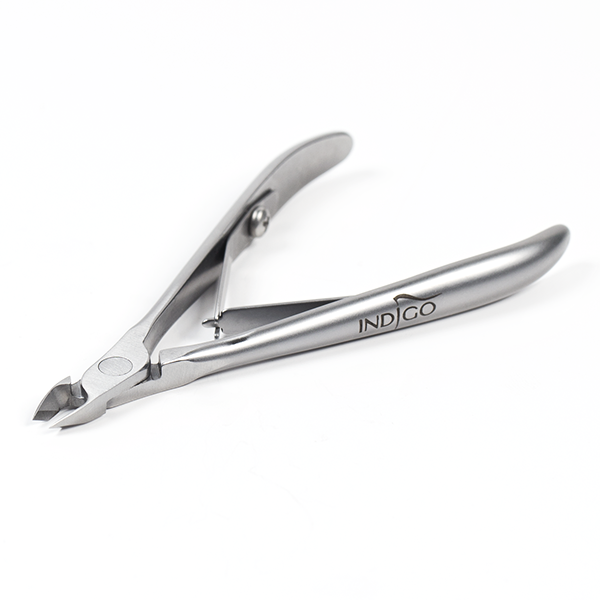 Next, we take nippers (in size 3mm or 5mm) and cut the excess skin that we've just pushed back. If you don't have experience in using this tool, do it very carefully or leave it to professionals.
Stay away from cuticle fork! This popular tool from pharmacists can cause some damage and bleeding because it's rarely sharp enough to do the job.
Our Indigo tools are made from surgical steel - highest quality material perfect for disinfecting and makes your tools last for years.
To cut or not to cut?
You probably have heard the legend that cutting cuticles will make them grow faster and thicker. The truth is that growth and thickness of your cuticles is in your genes. If you take care of them skilfully, they will make your manicure look so much better.
Cutting or not cutting your cuticles should be determined by its nature. Pushing it off works if cuticles are small, short, delicate and with a good blood supply.
However, if you suffer from dry spots, hangnails cutting is the only way to have aesthetic looking cuticles. It is important to be careful! If you cut too much, your cuticles might start overgrowing onto your nail. If you cut too deep you can cause scarring and bleeding. That is why it is important to keep moderation in mind. If you hurt yourself, remember to have hydrogen peroxide on hand.