Exclusive Indigo shows #2 on March 2nd!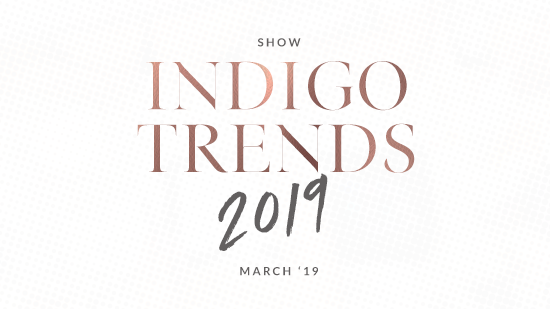 The excitement after our first shows in February haven't simmered down yet and... the second series of meetings held in the heart of Indigo in Lodz and several dozen training centres in Poland and around the world are already ahead of us on 2 March! After the great success and the wonderful atmosphere accompanying our meetings in February, we are happy to invite you again to our thresholds! This time the main theme will not only be the novelties from the world of nails.

Santorini collection
First of all, the Santorini collection of nail polishes – a line created especially for the summer, which captivates all the incarnations of this season of the year and the changeability of women's moods and evokes the associations of the most beautiful Greek beaches! A wide range of products will allow you to match the colour not only to your look, type of beauty or occasion but also... humour! You simply can't miss that!
Glass Summer
During the meeting, we'll also present new shades of nail polishes from the Glass series. 5 transparent Glass Summer colours in the summer edition will allow you to create spectacular nail designs and give your existing colours and decorations a completely new dimension! A lot of attractions, novelties, unique gifts from the brand, including a colour unavailable in regular sales and the wonderful atmosphere at our meetings – guaranteed! If you still have any doubts, take a look at the report from the first edition of the shows HERE! See you there!