Create unique nail art designs with the Nail Art Box set
The Nail Art Box set combines products that will allow you to create perfect designs on your nails. Discover the inner artist in you and create phenomenal looks that will charm each customer.
Discover the inner artist in you.
We have no doubts that nail painting has become a real art. There are women who remain faithful to the classics, others choose delicate designs, but many of us choose bolder styles. Fashion for decorations is continuously evolving and surprises with every new pattern. Everyone will find something interesting among modern, colourful designs and surprising motifs. To meet the expectations of your customers, we have prepared a Nail Art Box set that will help you discover the real inner artist in yourself and create unique decorations. It doesn't matter if you are an experienced nail stylist or you're just starting your adventure with Nail Art - in the set, you'll find everything you need to make simple designs and complex compositions.

Endless possibilities
Thanks to carefully selected products that are included in the set, you'll be able to offer your customers endless possibilities for an original manicure. Transfer foil is a frequent choice when making a quick but extremely effective salon mani. You can stamp it all over the nail or use it only as a shiny accent. Be sure to watch our episode on YouTube, where we show you how to use transfer foil for decorations, for example with a floral motif. This product will always look good, regardless of the season and current trends. Lovers of colours on nails will be delighted with the possibilities of Smoke Powder - you can use them to create an extremely intense ombre and create an intriguing smoke effect on a black background. The set also includes Art Gum gels. The 3D ornaments will no longer be a challenge for you! Manicure with the famous quilting or convex flowers, instead of keeping you awake at night, can give you incredible pleasure. One thing is certain - with the Nail Art Box set your imagination only limits you.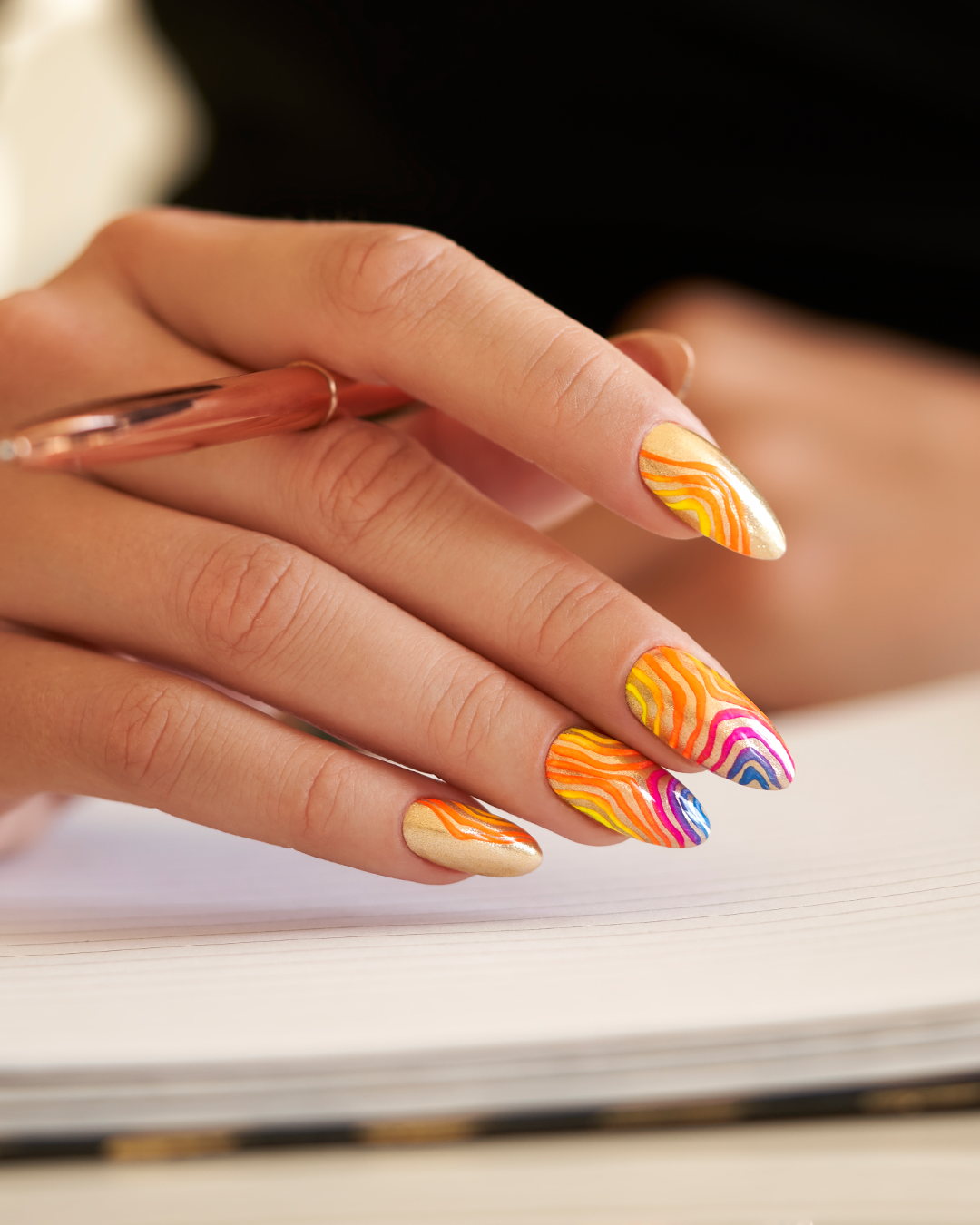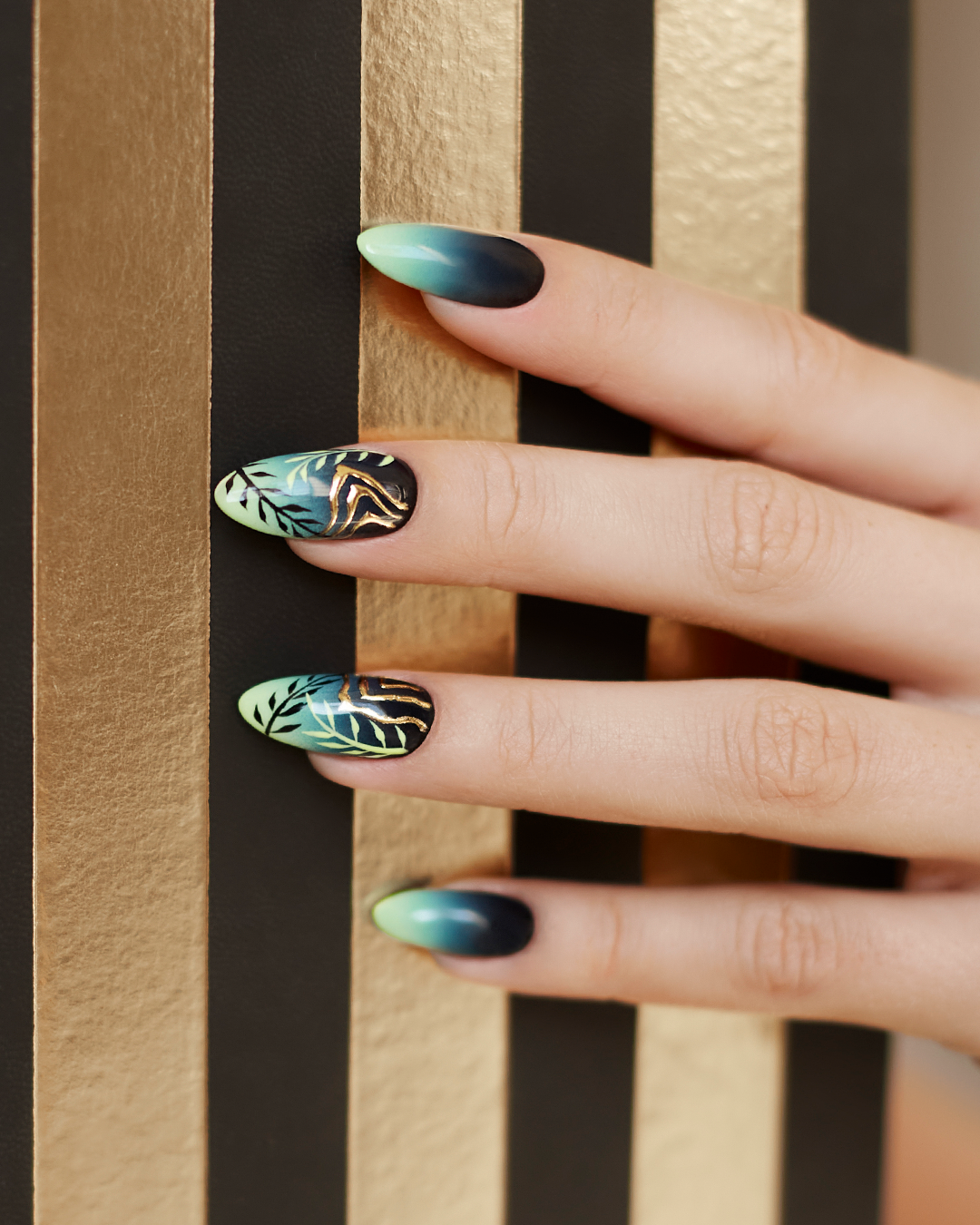 The look by Katarzyna Glińska - Young Indigo from HQ in Łódź