2021 Summer Trends - check out the most fashionable styles of this season!
Finally Summer! It's the time of year when fashion spreads its wings, delighting with striking patterns and vivid colours. In summer, city streets turn into real fashion catwalks, where everyone can present their sophisticated outfit. And it is this bustling city that inspires summer manicure trends this season. Read this article and see what colours and nail designs will reign in the summer of 2021!
Graffiti Nails - street art on nails
Although graffiti is more often associated with vandalism than art, it is undoubtedly one form of artistic expression, from the most ordinary inscriptions expressing emotions to real masterpieces such as huge murals. Graffiti impresses with its colours, variety and power of the message it represents.
This season, street art has also become an inspiration for the most fashionable summer nail designs. Graffiti Nails is characterized by vivid, neon colours, strong contours and finishes resembling paint dripping down the wall. Inscriptions, pictures or fancy shapes in intense, neon colours on the nails will be an absolute hit of the upcoming season.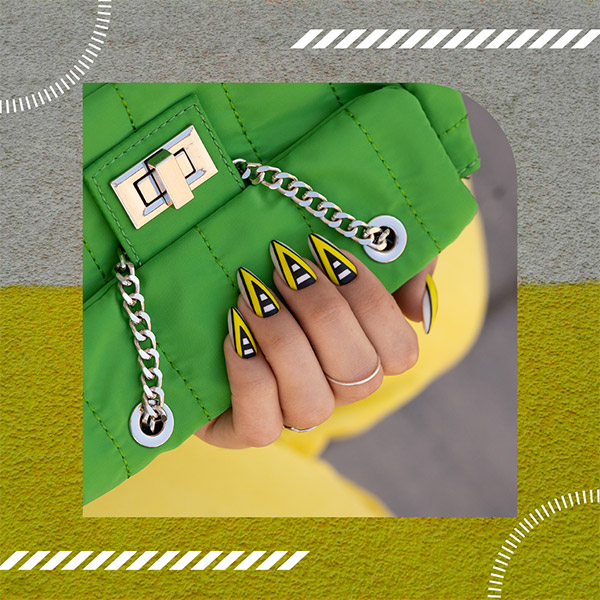 Tattoos that can be amended?
The popularity of tattoos has been going on for many years, and nothing is indicating that this will change. The variety of patterns and styles is almost unlimited, and tattoo artists are often true needle virtuosos. In summer, tattoos are more visible. Walking the city's streets, we can admire these works of art that have become a way of expressing ourselves somehow.
And it's the drawing on the skin that inspires all artistic souls to create tattoo designs on nails this summer. A precise, thin line creating a delicate illustration on a bold, neon background will make you stand out from the crowd and break the city's grey. Here's the recipe for the hottest summer mani.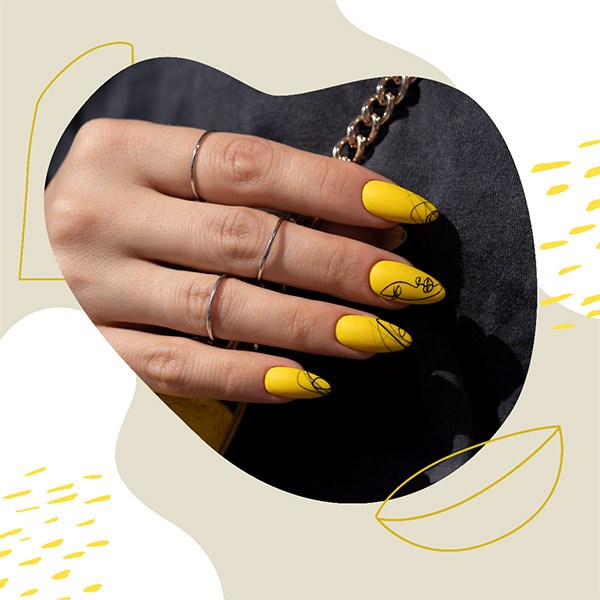 City? Abstraction!
Abstraction in art is a trend that departs from imitating the nature of the represented world. It allows for a complete detachment from the surrounding reality to show something new, fresh and intriguing. Wild colours and unusual shapes more and more often decorate the walls of buildings or art galleries, surrounding us with a bit of madness and unusualness.
Nails are a kind of canvas, which is a fantastic place for a nail tech to create a small masterpiece! 2021 vacay is the perfect time for a colourful madness on your nails. The more juicy colours in one design, the better. Rough, abstract shapes created with neon gel polishes are a perfect trend for all lovers of colourful mani. It's essential to follow the principle of diversity and let your imagination run wild.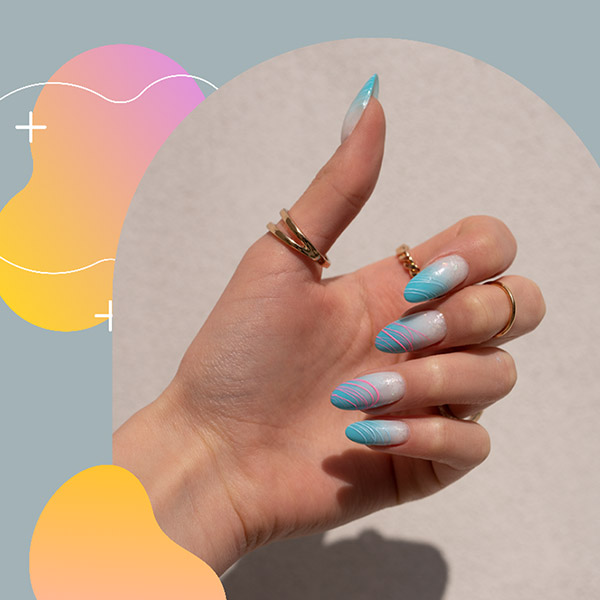 Soft Neon - 2021 summer trendiest colours
Let's welcome summer together and break the urban grey with the Soft Neon collection. Discover 9 summer colours that will transform the concrete jungle. Neon shades look great in the sun and will also work well during night parties on the beach. Orange Nervus, Pink Sensacja, Red Funky Monkey? These are the most fashionable colours of this season!