2021 Spring Trends - see what will reign this season!
Spring is a new beginning for nature. It's the same with nail trends! We say goodbye to what was popular in winter, and we're getting ready for a new colour palette full of bright, pastel colours. What manicure will trend this spring? See for yourself!
It's time for a pastel matte
Spring is the perfect time for bright, non-flashy and soft shades on your nails. Pastel colours will work great. This season, the matte finish is one of the hottest trends, and in combination with the pastel colour palette, it gives an entirely different dimension to the colours on your nails. They become softer and gain depth while adding lightness to the whole design. Such a manicure will appeal to every minimalist looking for original solutions. Also, the matte finish will look great on very short nails.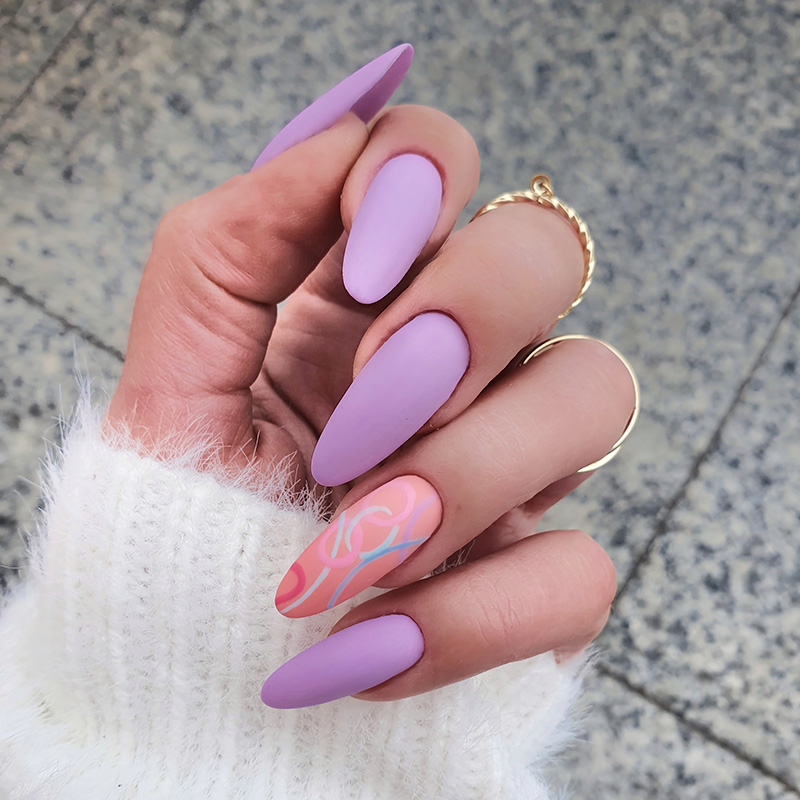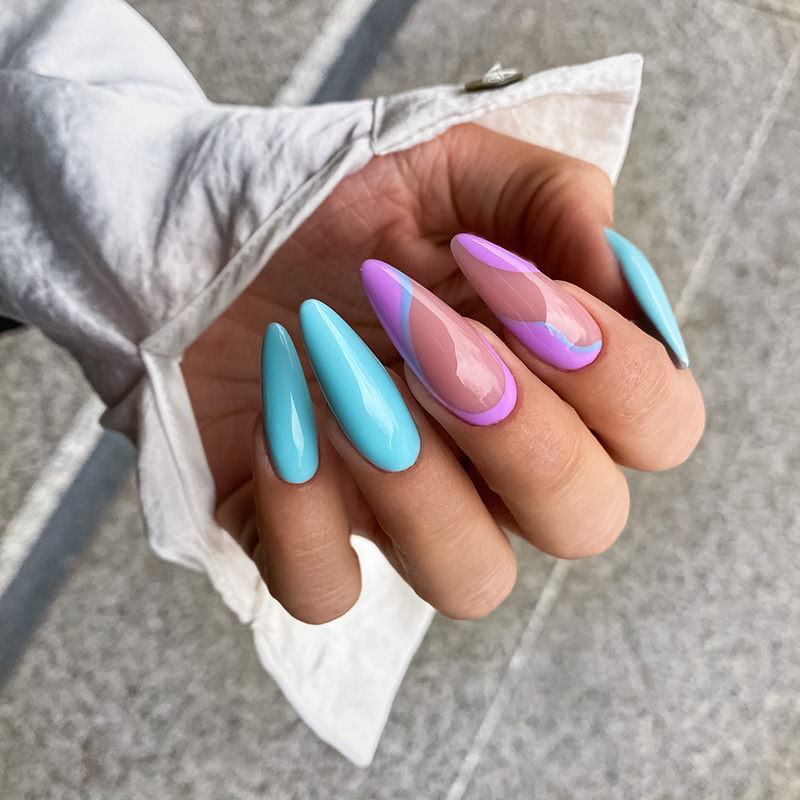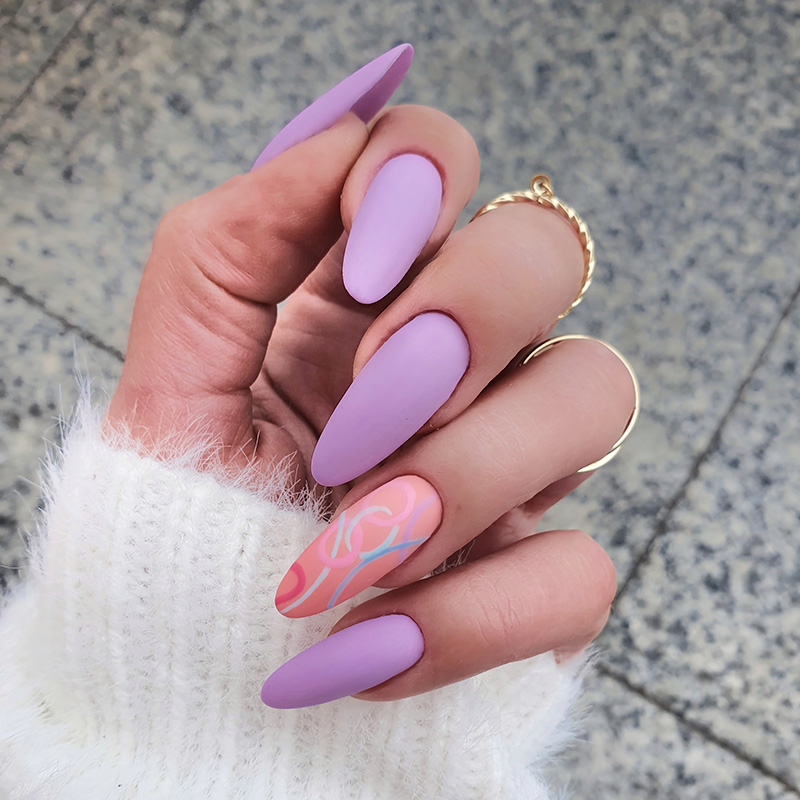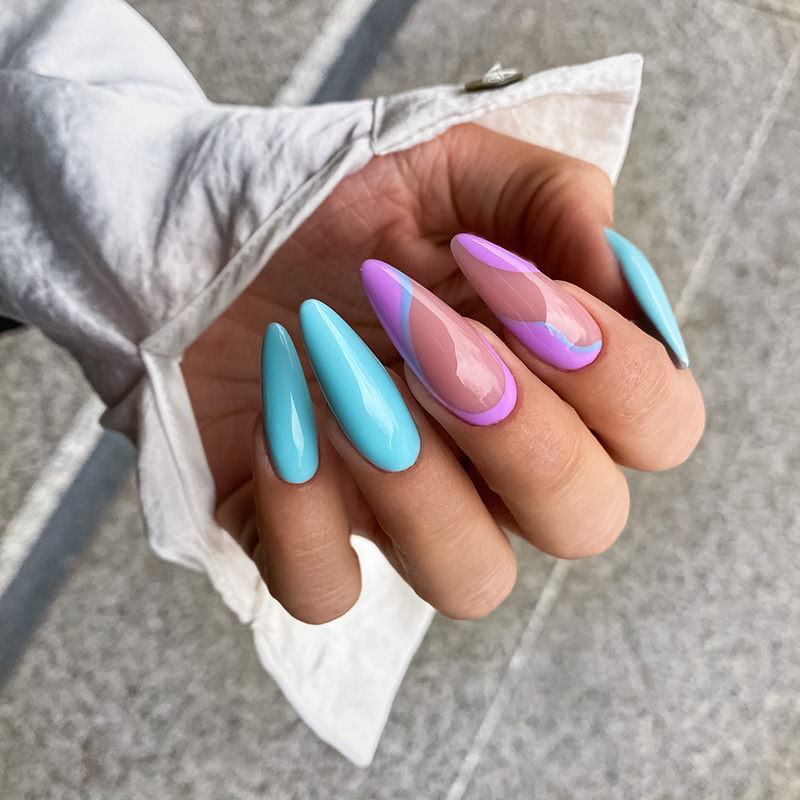 The sticker effect on nails? You bet!
Sticker decorations on nails is a real hit of the upcoming season. The combination of bright, pastel colours with cartoon characters is a recipe for a non-obvious design with a sticker effect on the nails. If you love cartoons and like such madness, then a manicure with your favourite cartoon character is just for you. Watch the episode on our YouTube channel and learn the tricks on how to bring the characters to life and how to shade the decorations to give them a 3D effect.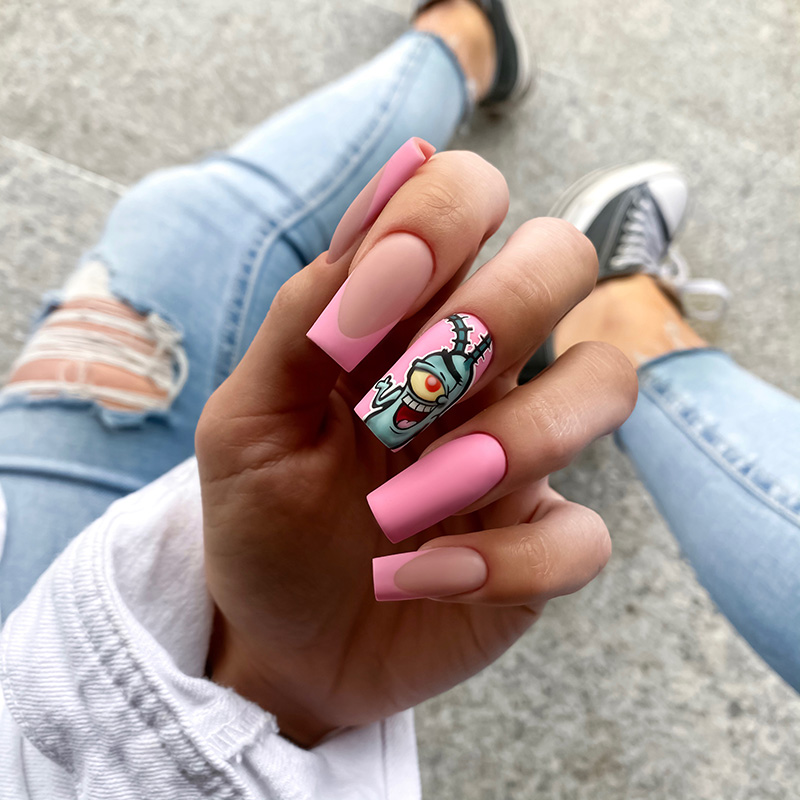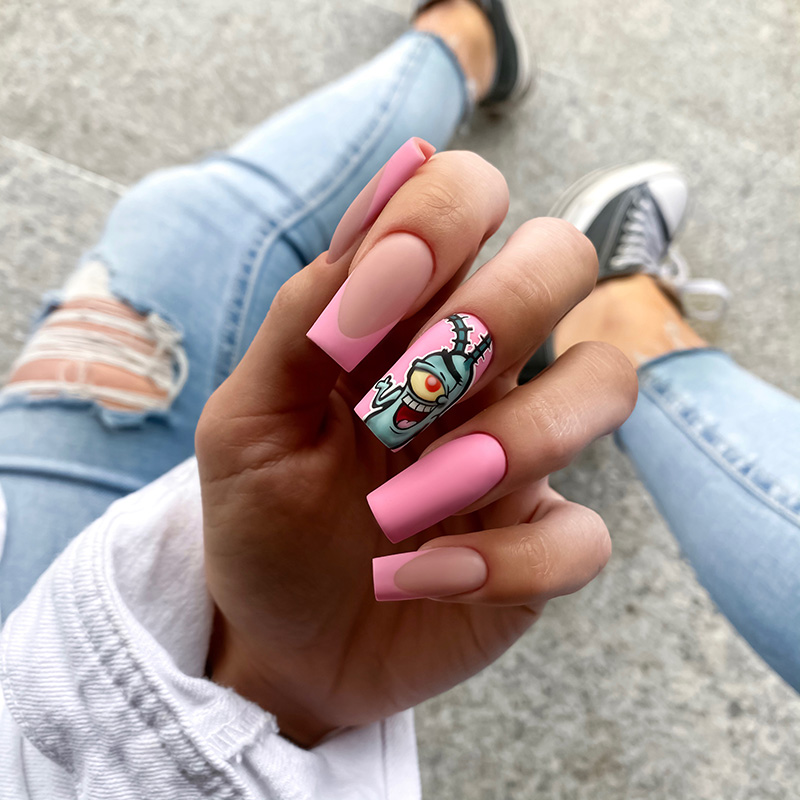 Patches, or Patch Art
Patches are nothing new in fashion - in recent years, they've gained popularity again, along with the trend of personalised clothes. Will this theme also apply to nails? Definitely yes! Artistic decorations with visible embroidery patterns and a delicate 3D effect or depth will perfectly complement the design and create the most fashionable manicure of this spring.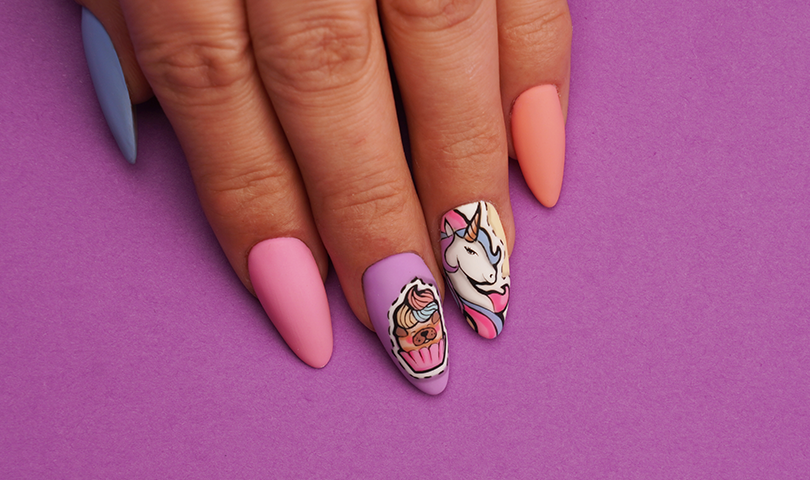 Master of Pastel - colour trends for spring 2021
Wake up to spring with us and discover the Master of Pastel collection, which responds to the leading trends of this season. Pink, sweet Miss Muffin, addictive, light peach Melonholic or sea, refreshing Ice Dream are just three of the eight new pastel colours that will reign this season. Thanks to them, your designs will take on a sweet character, and you'll be able to enjoy the first sunny days with the most fashionable spring mani.
Ready to switch to the sweet side of manicure and welcome spring like a master?